Welcome to Zhongshan

  Zhongshan is situated in the Pearl River Delta Region of Guangdong Province, it is geographically connected with Guangzhou on the north and in vicinity to Hongintelligent, friendly and passionate. We welcome your visits and investments here.
About Zhongshan
Location

Climate

Population
Customs

Sightseeing

Tourist Routes

Specialty

Traditional Festivals

Anecdotes

Celebrities

Care and Solicitude from Leaders
Panoramic Show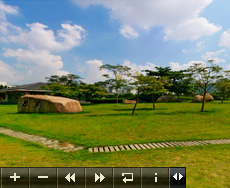 Government Agencies
Scene Wizard of Handling Affairs
Links
Sister Cities

Other Cities

ICP Registration Number: 粤ICP备 11005604号
Police Registration Number: 44200002442868
Website ID: 4420000052
Sponsored by:  Office of Zhongshan Municipal People's Government
Technical Support:   Information Center of Zhongshan
Without written authorization from  Zhongshan Municipal People's Government, the content of the site shall not be republished or used in any form.
About Us
|
Site Map
|
Privacy Statement
|
Contact us