Recently, the Zhongshan Municipal Tax Service of the State Administration of Taxation officially released the Report on Tax Development for Business Readiness in Zhongshan 2022 (hereinafter referred to as "the Report") to report to the community on the development of taxation business readiness in Zhongshan.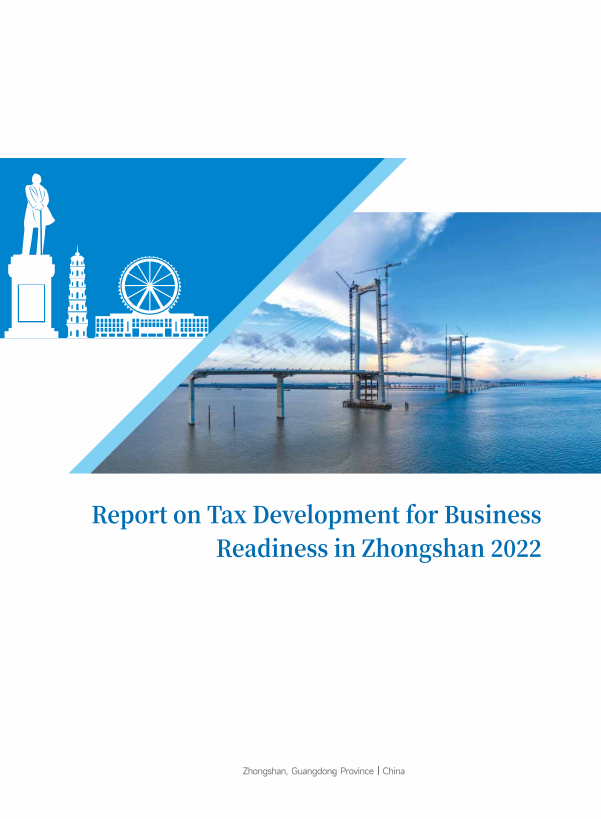 The Report focuses on five key aspects of the tax-based business readiness including "Implementing Major Development Strategies with All Strength", "Implementing Tax and Fee Reduction Policies with Precision", "Improving the Effect of Policy Laws and Regulations", "Continuously Improve the Quality of Tax Public Services" and "Increasing Service Accessibility and Efficiency". The report presents the achievements of the Zhongshan tax service's innovative tax service initiatives and continuous optimization of the business readiness in 2022 in a panoramic and systematic manner through data charts, service initiatives, cases study and social evaluation.
Led by the guiding principles of the 20th CPC National Congress, the Zhongshan tax service will give full play to its taxation function, consolidate and expand the innovative achievements in the business readiness for taxation, implement a new high-level benchmarking reform for the tax business readiness, promote the improvement and upgrading of the taxation service system, and contribute more taxation force to the cultivation of new momentum for high-quality economic and social development.
Scan the QR code for the full text
↓↓↓