A French crepes workshop for Children's Day was held in Bokai Community, Zhongshan last Saturday. Foreign and local families from 13 countries, including China, the UK, Russia, South Africa and Brazil, worked together to make French crepes, enhancing mutual friendship and celebrating the upcoming Children's Day.
▲A gathering for foreign and Chinese families.
▲Children from different countries make friends with others during the workshop.
▲Magician Alex is sharing a magic trick.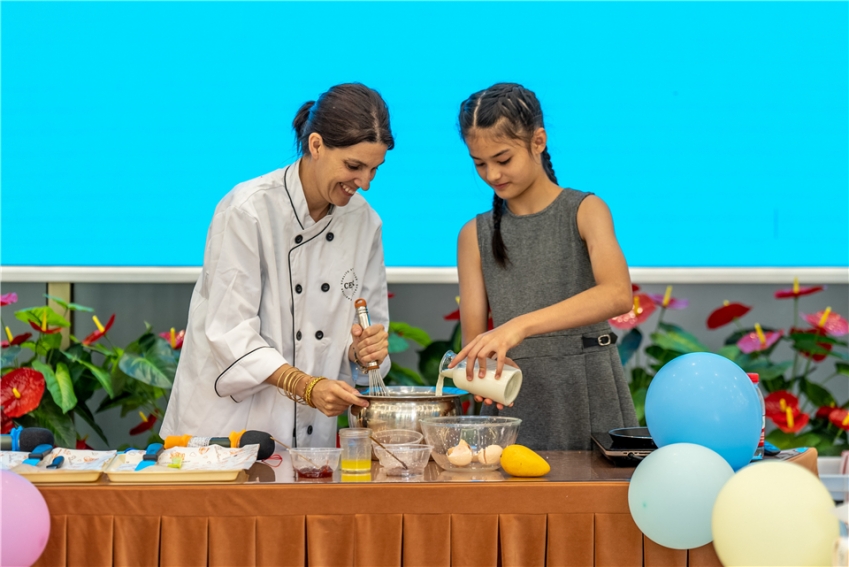 ▲11-year-old Vanessa (R) is learning how to make French crepes from French baker Fleur.
▲Phoenix (L), 10, is painting a French crepe with chocolate paste with his partner.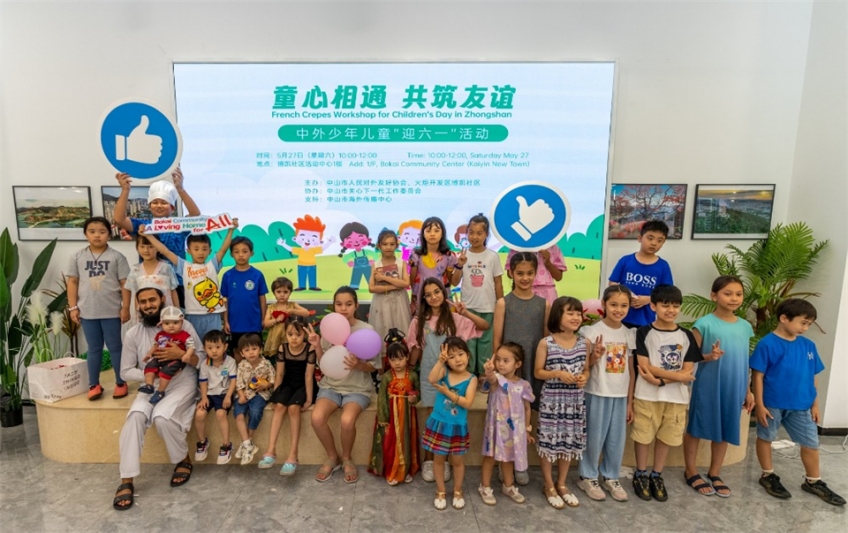 ▲A group photo. (Photo/Huang Yijie)