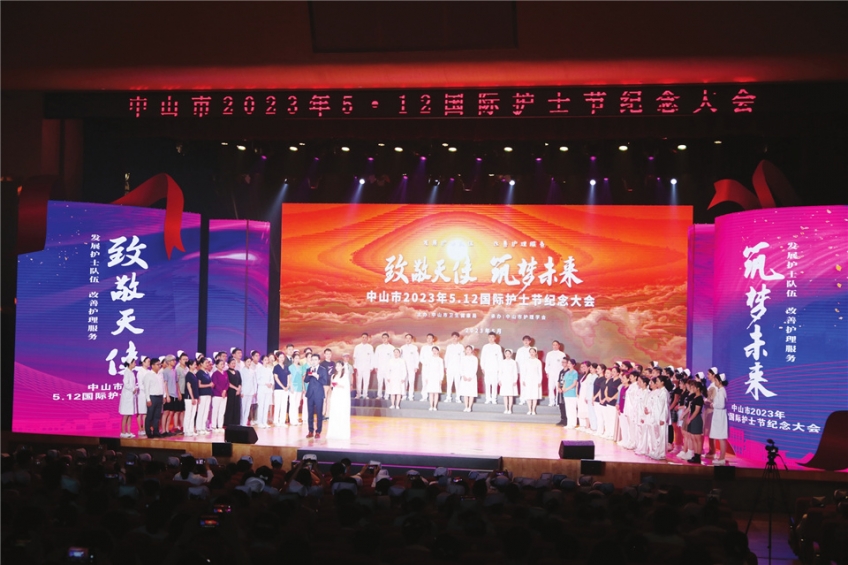 Zhongshan on May 11 held a conference in celebration of the 112th International Nurses' Day to extend holiday greetings and pay high respects to nursing workers.
At the conference, 71 nursing workers with 30 years of working experience, 261 outstanding nursing workers, and 2 winners of the provincial vocational skills competition were commended.
In recent years, the Zhongshan Health Bureau has made great efforts in the development of nursing, with the overall quality and professional competence of nurses improving constantly. There are currently a total of 16,926 registered nurses in Zhongshan, of which 4,134 hold senior or intermediate titles, accounting for 25.3% of the total. Some 12,000 nurses hold college degrees or above, accounting for 74.1% of the total; 24 provincial training bases for specialist nurses have been built, and 45 nursing specialist clinics have been opened.