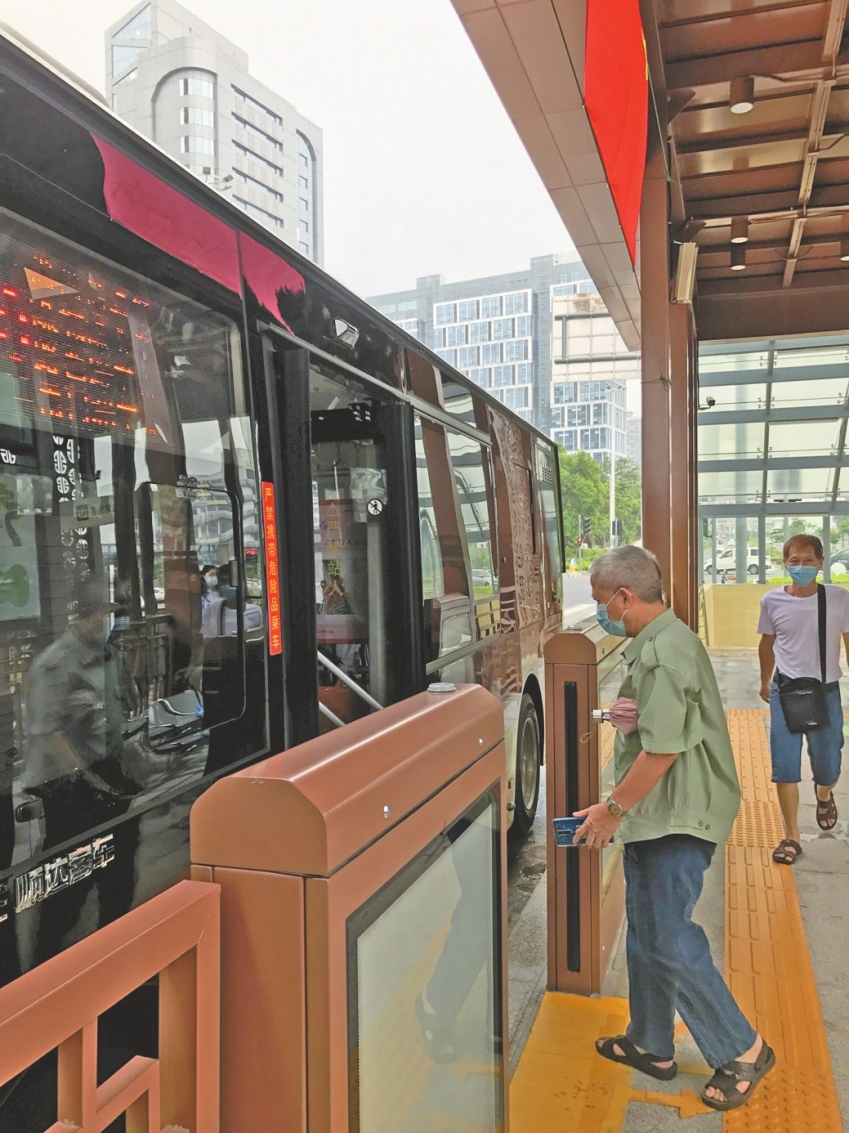 The eastern half of the BRT (bus rapid transit) loop line began operation on September 28, and the newly-opened main line B2 and sub-line B23 made their debuts.
The new main line B2 covers Gonghua community, the Water World, Shanzhou community, Dongli Industrial Park, Kanghua Road, Zhongshan Arboretum, South District Fitness Square, Shachong community, Zhongshan Children's Park, and other places.
"Citizens can travel around the city with only one yuan," said a spokesperson for the Zhongshan Public Transportation Group, adding that the BRT demonstration main line B1 and the loop line B2 converge at Changjiang Road and Zhongshan No.6 Road, and citizens can achieve free and seamless transfer between the lines through the underground passages at Changjiang Road.
Six BRT stations along Changjiang Road also opened at the same time. In order to improve the utilization of dedicated bus lanes and newly-built platforms and stations along the eastern half of the BRT loop line, they will be opened to 6 ordinary bus lines to stop.