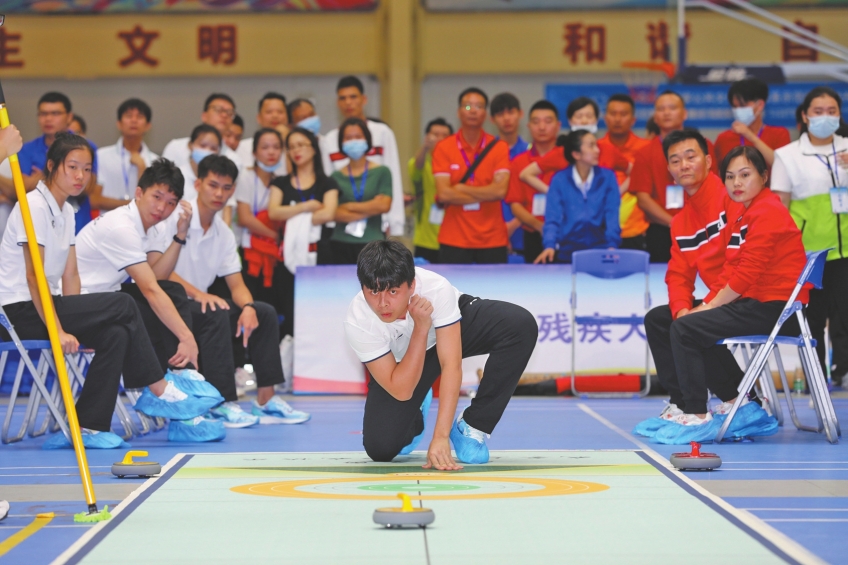 In order to popularize floor curling and enhance the participation rate and fulfillment for disabled people in physical fitness activities, the two-day Guangdong Floor Curling Championship for the Disabled 2020 opened at the sports center of Torch Development Zone on the morning of October 28.
The competition was divided into hearing disability, learning disability and physical disability groups. A total of 230 players from 14 cities in Guangdong competed with each other.
Floor curling is a sport derived from traditional curling. Since 2017, Guangzhou, Shenzhen, Dongguan, Zhongshan and other cities have made remarkable achievements in promoting this sports event.