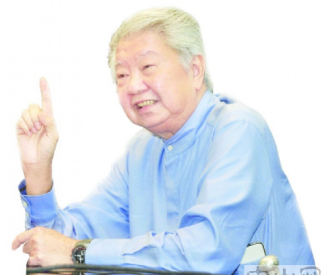 As the last day of the 8th Zhongshan Book Fair, yesterday witnessed many citizens shop at the book booths offering preferential discounts. In the afternoon, Chua Lam, Hong Kong gourmet and columnist of cuisines spoke in the Celebrity Auditorium of Zhongshan Book Fair with his new books Chua Lam and his Circle of Girlfriends, Friends of the Wide World, attracting lots of fans.
During the Q&A section, Mr. Chua jokingly answered that all the ladies he's familiar with are written in the new book Intimate Females. One reader asked: "If you need to bring a girlfriend to taste the cuisines in Zhongshan, who will you choose?" He answered humorously: "then I need a tourist bus." This is the classic Chua Lam as a talented, humorous and unrestrained person.
Besides the two new works of Chua Lam, other books related to catering culture are also hot-selling. In addition to taste, readers can also appreciate special flavor, charm and human touch.