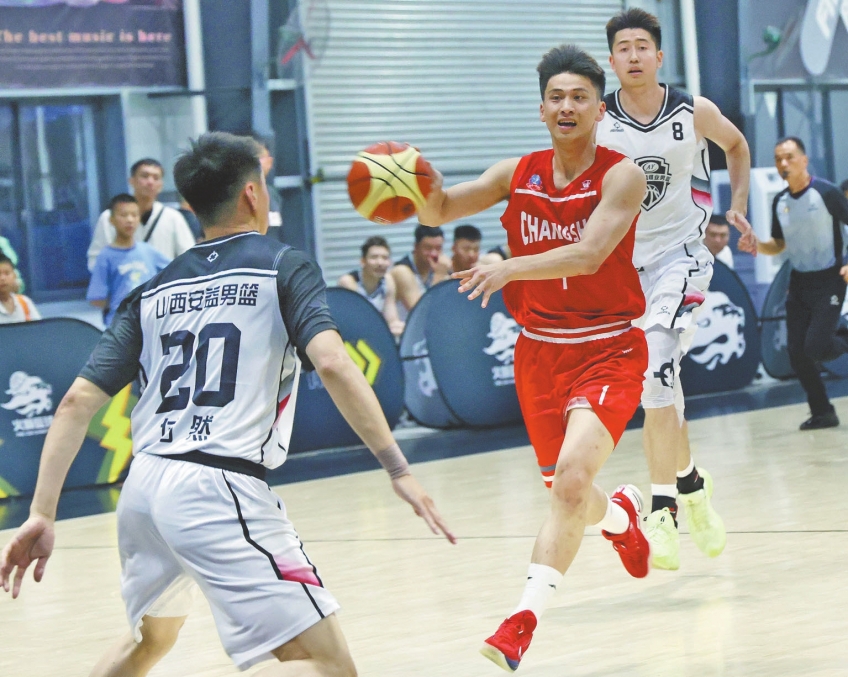 The first match was between Changsha Yongsheng and Shanxi Anyi. (Photo/Wen Bo)
The 2023 "Fire Lion Cup" Basketball Invitational Tournament kicked off in Tanzhou Town, Zhongshan on May 13.
The tournament was divided into the men's and women's groups, with the participation of several NBL, WCBA and CUBA teams. More than 100 coaches and players will present 12 high-level matches in Zhongshan from May 13 to 16.
In the two opening matches, Changsha Yongsheng overwhelmed Shanxi Anyi 109:88, and Liaoning Snow Wolves edged out Wuhan Kunpeng 93:89.
The following matches will be held with free admission at the training base of Zhongshan Fire Lion Basketball Club.
"Our players were attracted by the climate and food here upon their arrival in Zhongshan, a city with a strong sense of happiness. We hope to gain more experience through the tournament," said Yang Banban, head coach of the women's basketball team of Tsinghua University and a former professional basketball player.