The 1st Hakka Ban Making Contest was held in Baiqi Village, Nanlang District on May 13. Fourteen teams of Hakka contestants cooked bans (ban is a dumpling-like traditional Hakka snack made from rice and other ingredients) with taro and radish fillings, rice noodles, and other classic Hakka delicacies. The strong food fragrance, along with cheers and laughter, make a warm picture of traditional Hakka life.
Surrounded by mountains, Baiqi Village is located in western Nanlang District. It has a tranquil environment and a time-honored history and culture, and it is a typical Hakka settlement that retains traditional food features and folk culture. In recent year, Baiqi Village has been well received by tourists.
A pot of delicacies.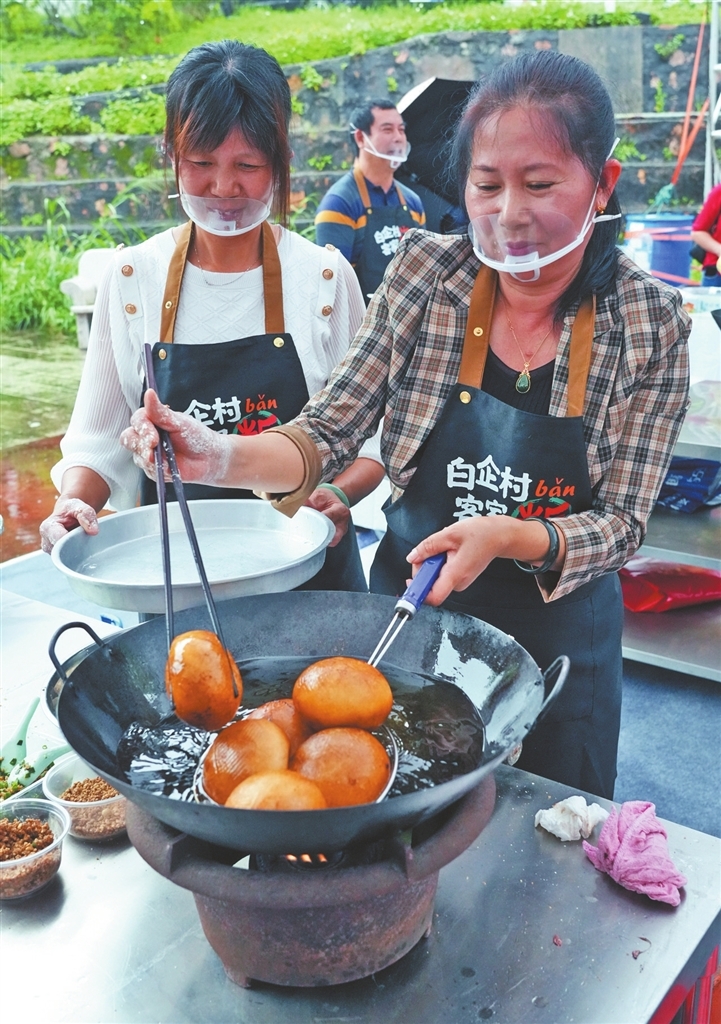 A good match for sesame ball frying.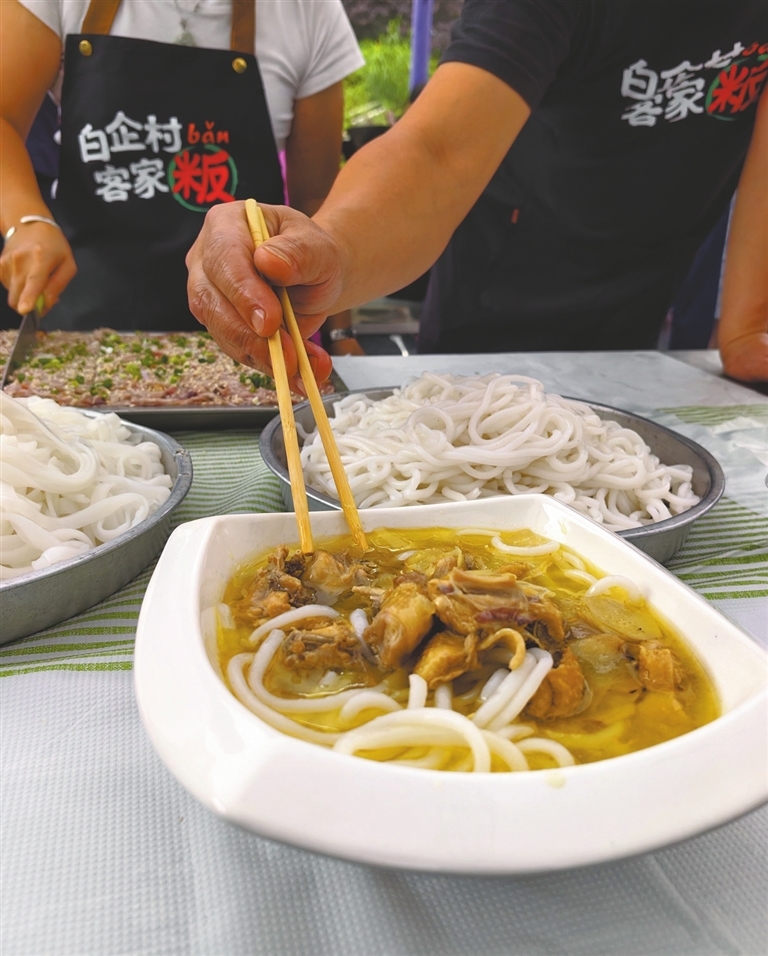 Mouth-watering "secret rice noodles".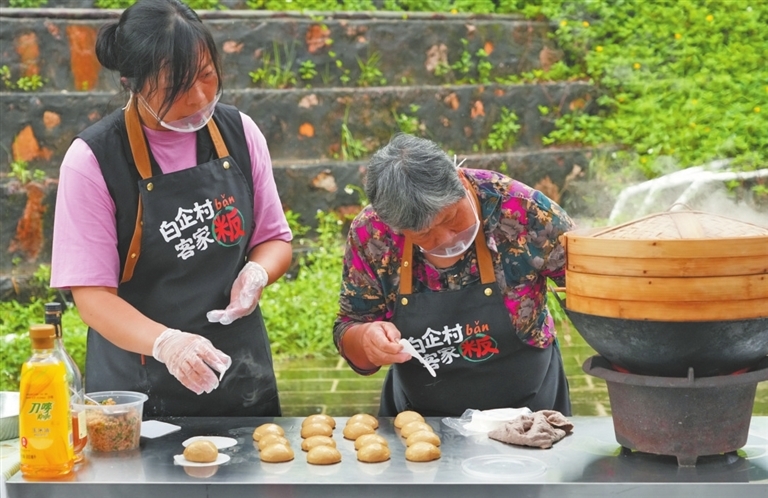 Time control is the key.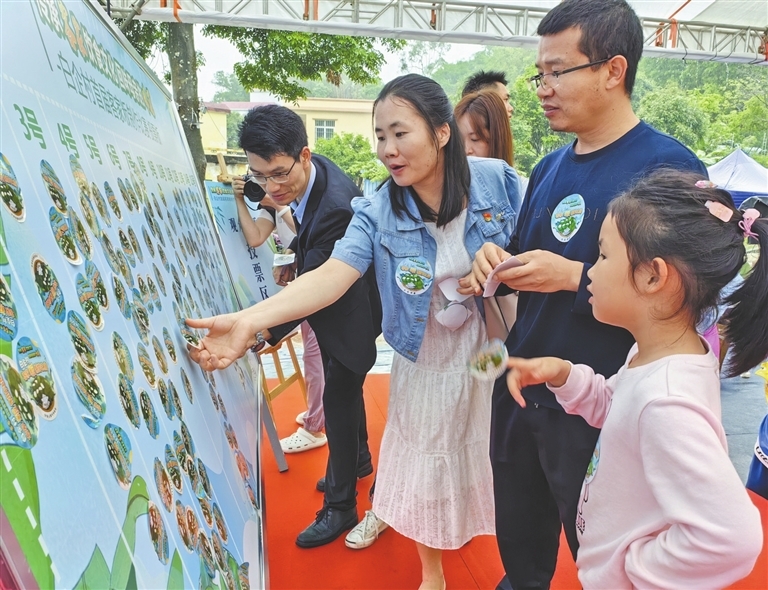 The public judges vote for their favorite contestants.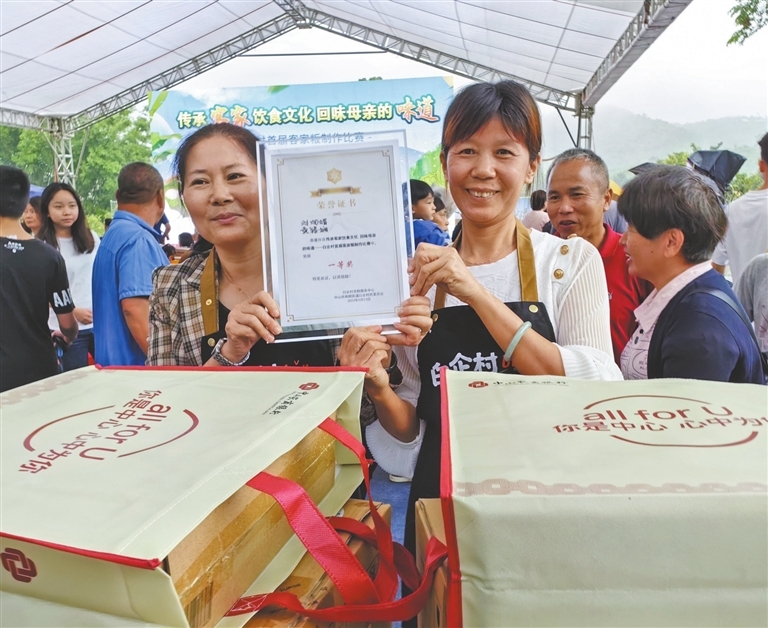 The winners smile radiantly.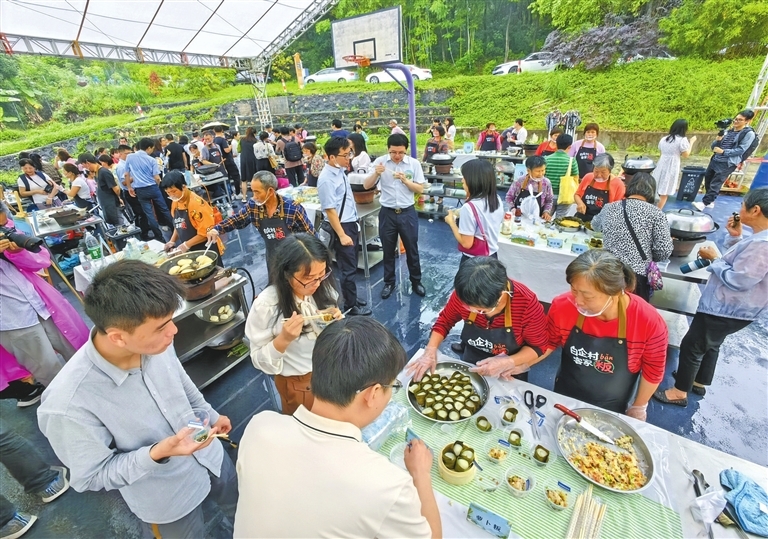 The joyful Hakka Ban Making Contest. (Photo/Wen Zhicheng)