In Zhongshan's Zimaling Park, the crateva religioa (commonly known as sacred garlic pear) trees are in full bloom. The yellow-white flowers make a full dress for the trees, and the long purplish red flower filaments look like the tentacles of butterflies, the stamens and corollas dancing with breezes as if a tree of butterflies were spreading their wings and ready to fly away.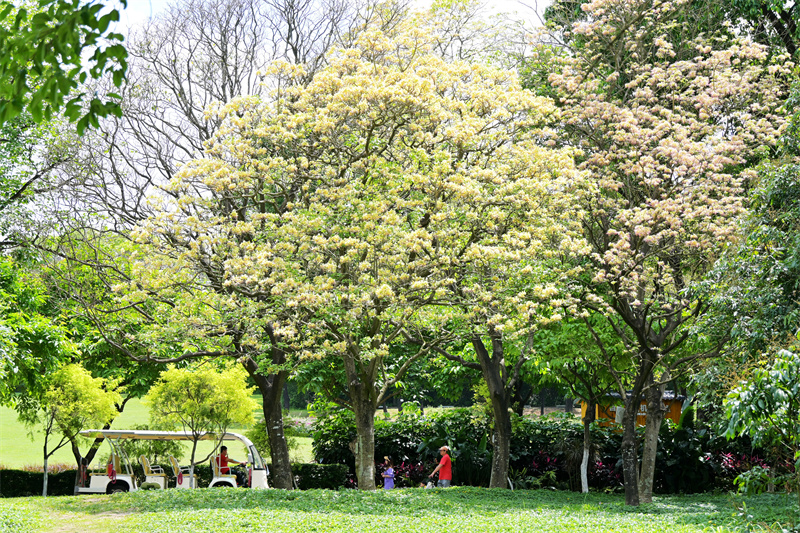 The beautiful sacred garlic pear flowers attract the attention of quite a few visitors.
While in gorgeous blossom, the buds of the flowers are snow-white and will turn golden a few days later.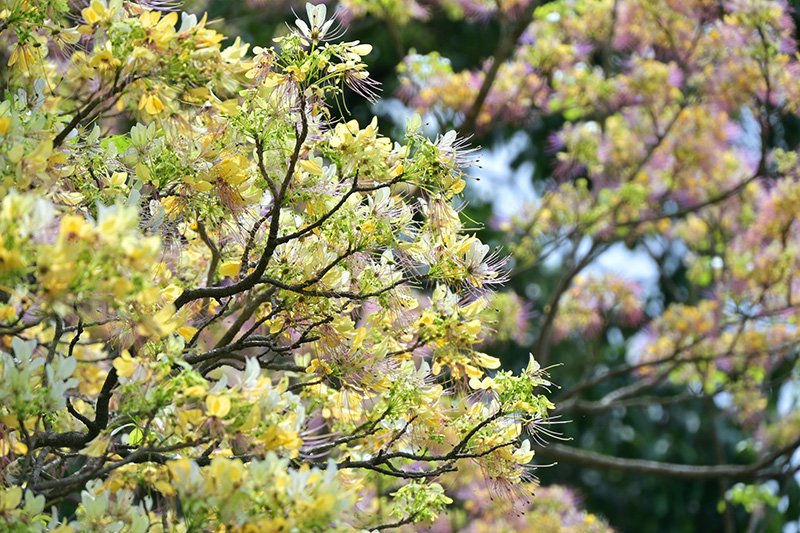 Clusters of soft white and light yellow flowers bloom splendidly on the branches.
The trees with leaves barely seen are wrapped in flowers.
Sacred garlic pear flowers stretch gracefully like the wings of butterflies.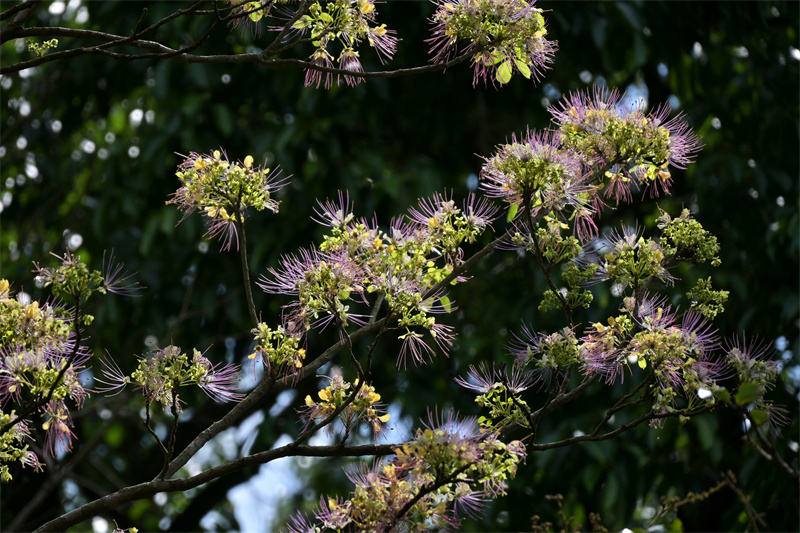 The long purplish red filaments of the flowers appear to be in the shape of tentacles of butterflies.
The blooming sacred garlic pear flowers look as if thousands of butterflies were flying.
When splendidly dressed, the sacred garlic pear flowers are particularly inviting in the park. (Photo/Miao Xiaojian)