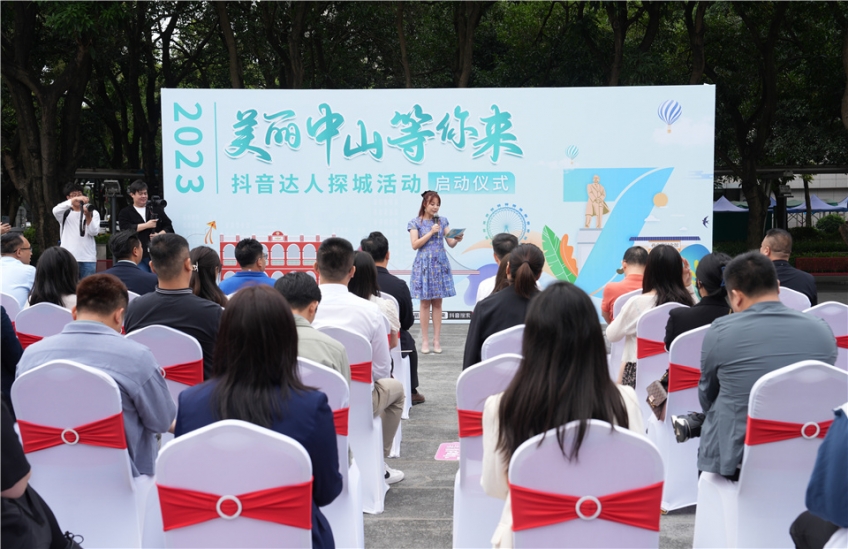 With the theme of "Beautiful Zhongshan Waiting for You", a Douyin celebrity tour of Zhongshan was launched on April 26. The activity has been held three years in a row, allowing more to witness the beauty, hospitality, culture and changes of Zhongshan.
The tour includes two routes, both starting from Zhongshan Museum and ending at Sunsea Yacht Club in Shenwan Town. The routes will offer a panoramic view of the most popular attractions in Zhongshan, such as Former Residence of Zheng Guanying, Memorial Hall of Ma Yingbiao, Zhongshan Hot Spring Resort, Chinese Rosewood Culture Expo City, Diyin Lake and Star Alliance.
Internet celebrities including Cannon Zhang (张大炮) with 6 million followers and Guangdong Little Uncle (广东小叔) with 1.99 million followers were invited to film short videos to showcase the commercial, artistic, cultural charm of beautiful Zhongshan.
At the launch ceremony, 10 Douyin celebrities were presented the certificate of "Beautiful Zhongshan Recommender".