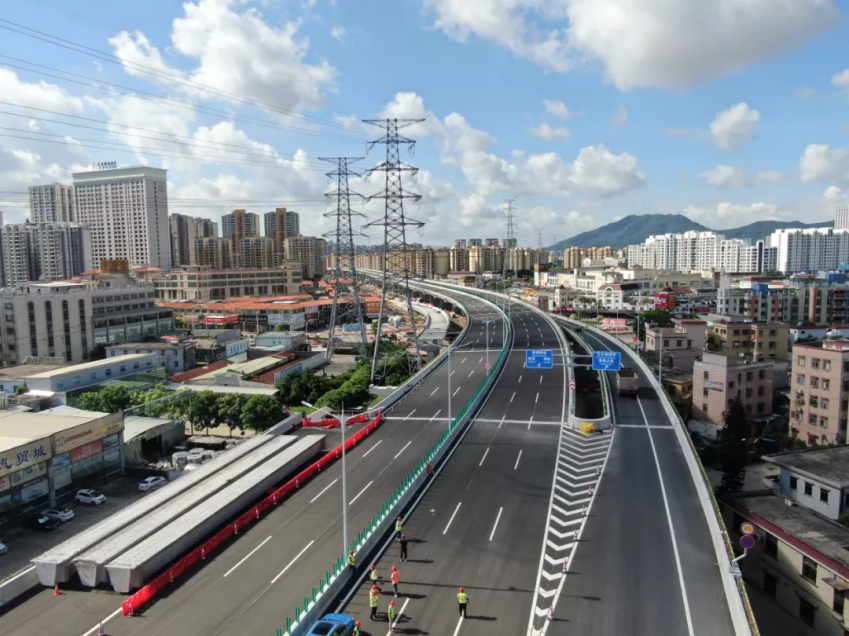 Tanzhou Expressway (Phase I) made a new breakthrough on July 13. The operational part of the Sanxiang section was connected to the Yagang Sluice Section (Yibaoge Intersection).
The route from Jinzishan Interchange Main Bridge to Ramps E and F of Interchange Main Line No.1 Bridge of National Highway G105 is now open to two-way traffic, with a total length of 22.9 kilometers and a speed limit of 60 kilometers per hour. Citizens can drive to Yagang Sluice in Sanxiang from Jinzishan Tunnel through the Tanzhou Expressway.It greatly facilitates the travel of citizens living on Jinyong Avenue in Sanxiang Town and Agile Mixcity on Zhenhua Road.
About 83% (27.597 kilometers) of the Tanzhou Expressway has opened to traffic and it is expected to be fully opened by the end of August.