Organized by China International Communications Group (CICG) and supported by the Information Office of Guangdong Provincial People's Government and the Zhongshan Municipal People's Government, the award ceremony of "My China Story of the Greater Bay Area" International New Media Products Competition was held in the Zhongshan, one of the cities of Guangdong-Hong Kong-Macao Greater Bay Area on June 2.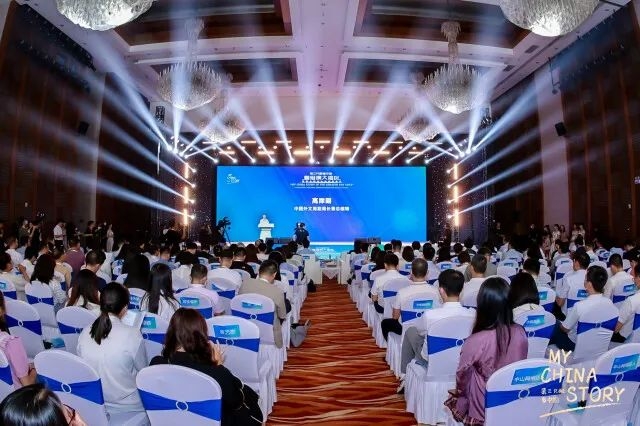 The award ceremony of "My China Story of the Greater Bay Area" International New Media Products Competition (Photo provided by GDToday)
This competition was also jointly organized by the Information Office of Zhongshan Municipal People's Government, the Internet Information Office of Zhongshan, GDToday and Xufang International Media of CICG.
Gao Anming, vice president and editor-in-chief of CICG, indicated that the Greater Bay Area is one the strongest areas in China with economic vitality and high level of openness. He stressed that the CICG will cooperate with content creators around the world to dig out more wonderful stories about the Greater Bay Area.
Lin Ruixi, head of Publicity Department of the CPC Zhongshan Municipal Committed, said that Zhongshan is the place has new change everyday. He welcomes content creators from all over the world to record the new changes of the city though their lens and pens.
According to committee of the competition, more than 28,000 works (video, article and photos) from five continents were received during the competition. After multiple rounds of selections, a total of 81 works are awarded in final.
▲Prize-winners stepping off the stage (Photo provided by Zhongshan Daily)
In the "Most Beautiful Stories of Zhongshan" category, one short video created by Zhongshan Daily won the First Prize, three won the Third Prize, and two won the Outstanding Award. Zhongshan Daily also won the Outstanding Organization Award.
Xie Qiong, producer director at Zhongshan Daily and the Zhongshan International Communication Center, participated in the production of multiple videos featuring the perspectives of foreigners over the past three years, some of which won prizes in this competition.
"Every foreigner has his or her unique perspective, and our works feature not only musicians, but also foreign teachers and freelance writers who love Chinese culture," Xie said. A few foreigners involved in the videos expressed their interest in becoming program guests as a way to show viewers their feelings about work and life in Zhongshan.
"For me, It is very easy to go to Macao or Shenzhen from Hong Kong," said Derry Ainsworth, an British Photographer who has been living in Hong Kong for 9 years.
He indicated that there is so much to offer within all the places with the Greater Bay Area and he hopes that his photos can encourage people to get out there and capture beautiful moment.
"I'm not showing any of my videos, but I just thought I come and support other content creators and see some of the great work that other people have been making," said Jay Birbeck, a content creator from the UK.
Jay has been living in Guangzhou since 2021, although he did not sign up the competition, he feels exciting when talking about the Greater Bay Area. He told GDToday," I really love the fact that it is so green and there is many mountains and countryside."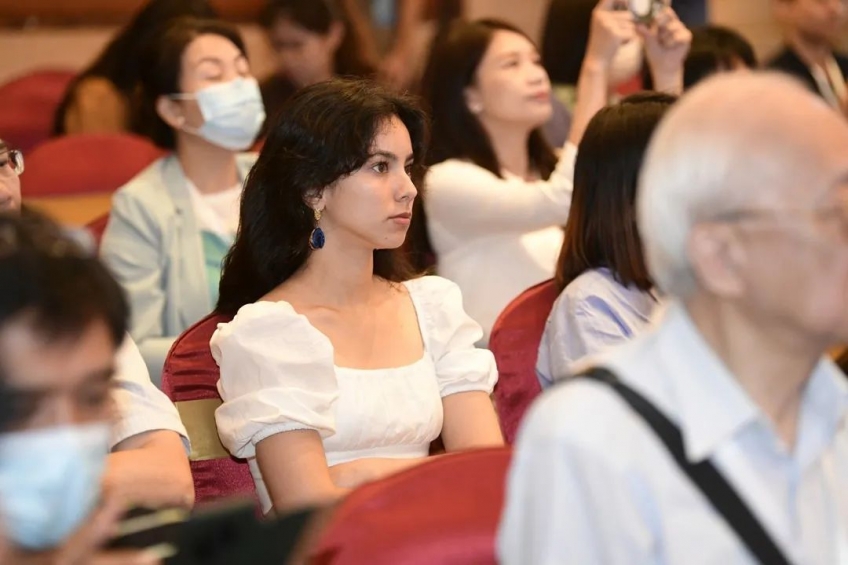 ▲A sharing session was held, with many foreign friends participating. (Photo provided by Zhongshan Daily)
"I hope that overseas audience can learn more about Chinese culture and Chinese foods via my videos, and even come to China for traveling or seeking an opportunity for future development," said Park Daeil, a vlogger from the Republic of Korea. "For my point of view, food is the best way for us to understand culture of a place."