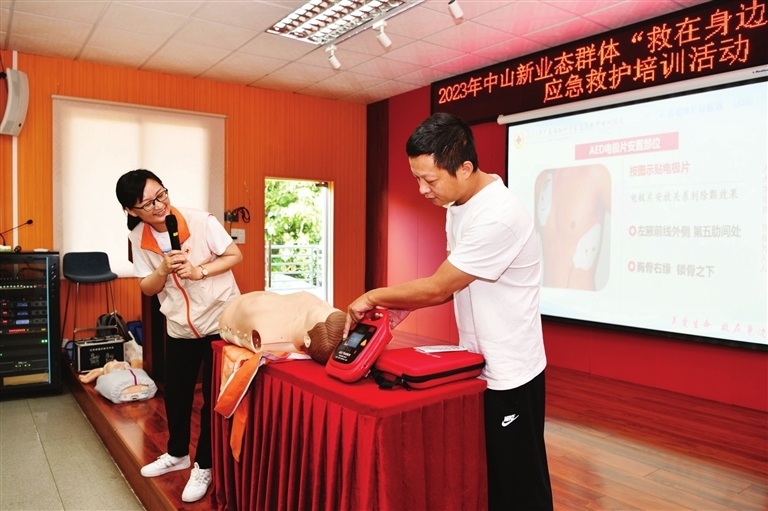 During an emergency rescue training for new business practitioners in Zhongshan held in South District on May 29, a total of 55 ride-hailing drivers passed the test and became the first group of ride-hailing service drivers in Guangdong to receive first-aider certificates.
The one-day practical training for the 55 drivers started in the morning. An instructor from the Red Cross Society explained the use of AEDs in emergency rescue and demonstrated symptom assessment, emergency call, chest compressions and artificial respiration by using models and an AED training machine.
"Before attending the training, we had completed online theoretical studies and passed a test," said Chen Liying, one of the drivers.