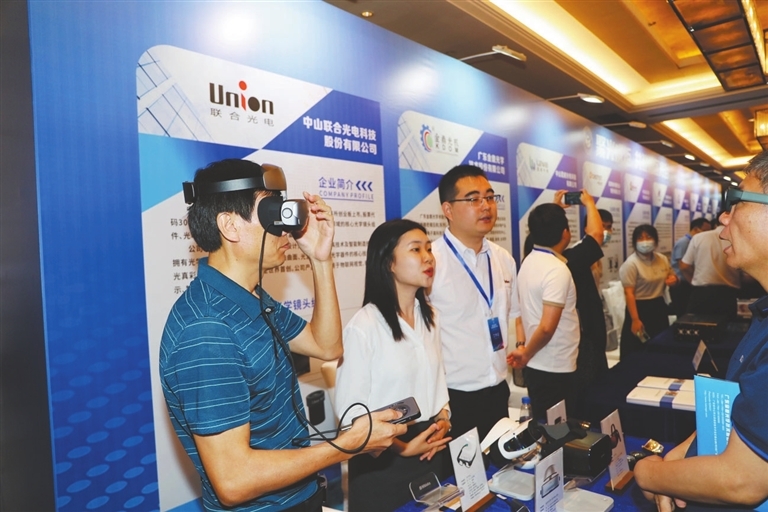 The first Daheng Optoelectronics Industry Forum and the 2023 Optoelectronics Industry Innovation & Entrepreneurship Competition were held in Zhongshan from May 20 to 21. This was the first optoelectronic academic forum in the Guangdong-Hong Kong-Macao Greater Bay Area.
The forum brought together domestic and overseas experts, entrepreneurs and other guests in the optoelectronics industry, including academicians of the Chinese Academy of Engineering.
The Zhongshan Sci-Tech Talent Innovation Center, the industrial accelerator of the Zhongshan Institute of Changchun University of Science and Technology and the CIOMP Industry Promotion Alliance were unveiled, and activities including the Zhongshan Torch Development Zone Industry Promotion Meeting and a roundtable conference were held during the forum.
Zhongshan's optoelectronics industry has a history of more than 30 years. Now Zhongshan's optoelectronic enterprises are mainly concentrated in Torch Development Zone. The Optoelectronic Information Industrial Park has brought in 1,100 optoelectronics enterprises, with a total output value of over 60 billion yuan, forming a leading industrial system based on optoelectronic components and characterized by the integrated development of high-end optical communication equipment, next-generation optoelectronic displays, high-end laser equipment, and other segments.