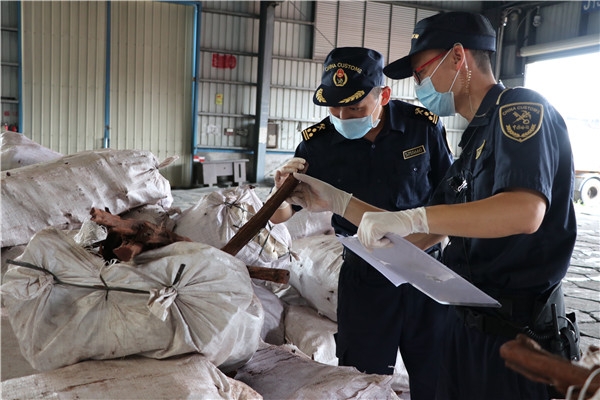 Zhongshan Port Customs recently seized a batch of logs, 17.24 tons of which were identified as endangered species yellow sandalwood.
Yellow sandalwood has been included in the Convention on International Trade in Endangered Species of Wild Fauna and Flora for protection. Without any importation certificate issued by the Endangered Species Import and Export Management Administration, it is prohibited to trade in endangered species, and take along or send any endangered species into China.
This is the first time that Zhongshan Port Customs has seized an illegal import of an endangered tree species this year. At present, these logs have been handed over to relevant departments for subsequent disposal.