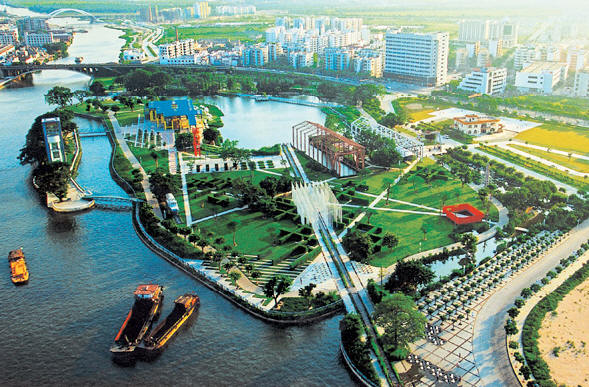 The City of Zhongshan has been awarded with the ULI EXCELLENCE AWARD 2009 for the ASIA PACIFIC Region with the project of the ZHONGSHAN SHIPYARD PARK (Qijiang Park).This is an international showcase for the City of Zhongshan and TURENSCAPE while demonstrating that caring for sustainability and environmental projects along with a strong and comprehensive administrative support is an exemplary key for others to follow since Urban Land Institute (ULI) is one of the most prestigious, top preeminent, multidisciplinary real estate forum in the World based in the United States.

Only four winners were selected for the Asia-Pacific Region and another two regions have also selected winning projects: Europe and Americas. THE ZHONGSHAN SHIPYARD PARK is in the way for a further competition process in between the three world regional winners for the GLOBAL AWARD OF EXCELLENCE, which will take place in San Francisco California on November later this year.

On 24th June 2009, the ULI Awards for Excellence for ASIA-PACIFIC winners where honored at the REIW Asia 2009 Industry Gala Dinner at the St. Regis Singapore where a video featuring the award finalists was shown, the jury chair announced the winners and handled a plaque in front of an approximate audience of 400 investors, developers, scholars and real state professionals, where Alex Camprubi on behalf of Kongjian Yu received the award.

This Award is represents to Turenscape recognition not only for design but for an holistic community benefit and land value besides demonstrating a good way to transform the surrounding neighborhood.