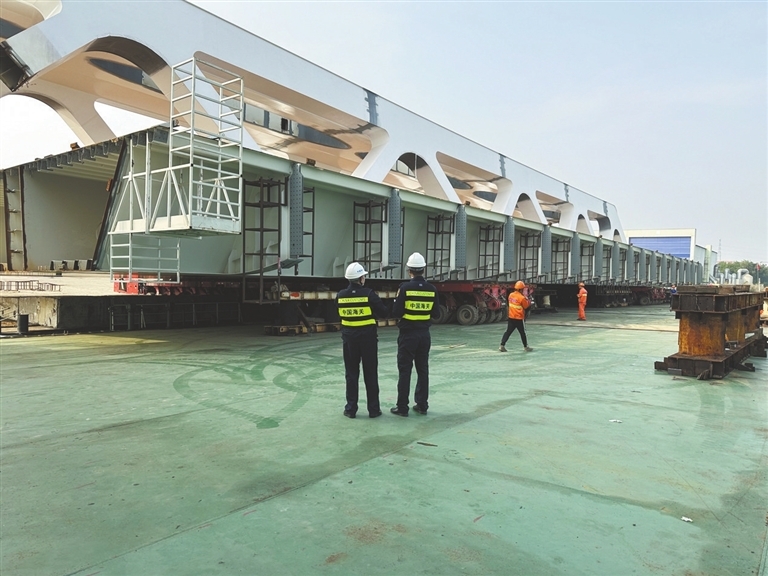 Officers of Zhongshan Port Customs are supervising the loading of bridge girders on a ship. (Photo/Chen Jianping)
On February 27, supervised by Zhongshan Port Customs, a batch of girders for the fourth cross-sea bridge linking the Peninsula of Macao and Taipa were shipped from Zhongshan Port to the construction site in Macao.
As an integral part of Macao's overall transportation system, the project has entered the stage of girder erection. Some 71,000 tons of girders will be fabricated in such places as Zhenjiang and Nantong of Jiangsu Province before being transported in batches to the SINOCONST terminal in Zhongshan's Cuiheng New District, and then be declared for export at Zhongshan Port.
Since 2022, with intelligent customs construction as its primary task, Zhongshan Port Customs has improved supervision and service efficiency by combining outward supervision with remote video surveillance and in other ways, to ensure smooth customs clearance for building materials for Macao's power station, Hong Kong's Kai Tak Sports Park and Tsing Yi Power Station, and other key infrastructural projects in Hong Kong and Macao.