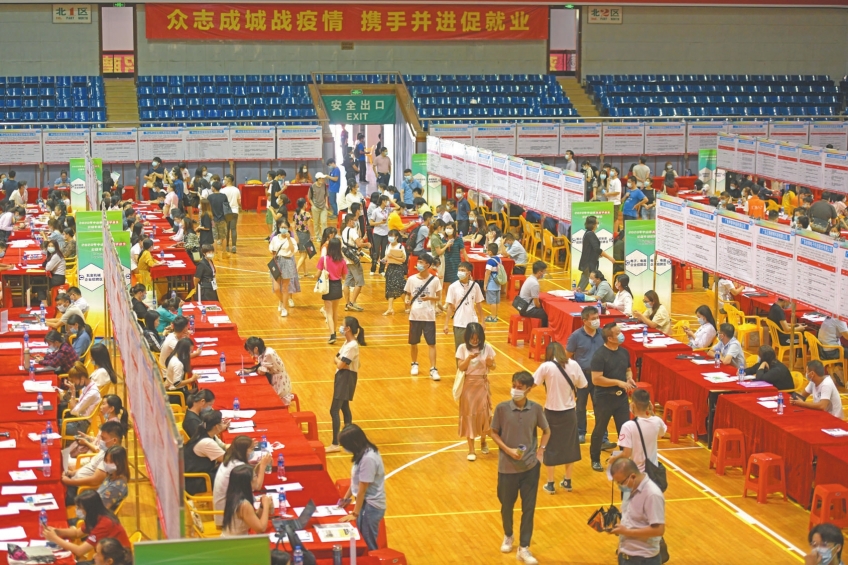 There were multiple special recruitment areas for manufacturing, new energy, furniture and other sectors, as well as a recruitment area for state-owned enterprises in the fair.
Some 214 employers, including such well-known enterprises in Zhongshan as C&S, Golden Horse and Senssun, offered more than 4,600 jobs.
The highest monthly salary for an opening offered at the fair was 25,000 yuan. Up to 2,513 job seekers were attracted to the fair, submitting a total of 1,437 resumes.
According to the Zhongshan Human Resources and Social Security Bureau, about 30,000 college graduates will seek jobs in Zhongshan this year. By the end of August, the average employment rate of graduates from 5 colleges in Zhongshan was 87.02%.