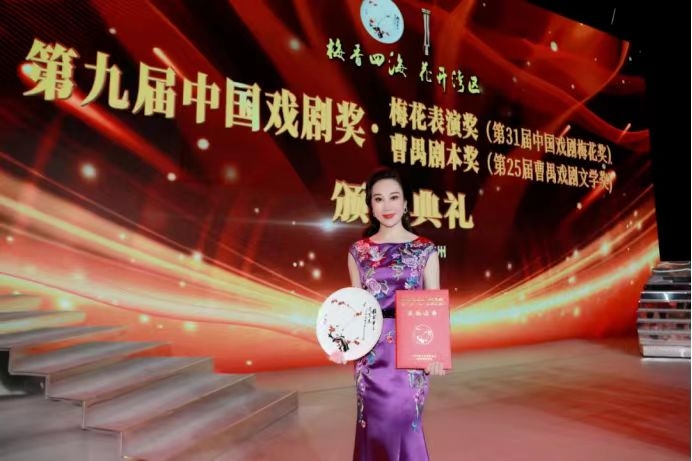 The award ceremony of the 9th China Theater Awards and the 31st Plum Blossom Awards was recently held in Guangzhou. National class-A actress Li Jiayi, also a Cantonese opera actress born in Zhongshan, won the Plum Blossom Award for her stunning performance in the historical Cantonese opera The Princess Wencheng.
In the opera, Li vividly interpreted Princess Wencheng's life journey from the age of 15 to 55.
Li Jiayi was born to a family of opera fans in Sanjiao Town, Zhongshan. She was recommended for an audition in Zhongshan for the National Children's Opera "Little Plum Blossom" Awards at the age of 10, winning the audition. Later she was noticed by a teacher at the Guangdong Cantonese Opera School and then started her career as a Cantonese Opera actress.