A folk parade took place in Gangkou Town on May 11, with over 400 performers joining a 300-meter parade team. Intangible cultural heritage teams from Gangkou Town, West District, Shaxi Town, Nanlang District and Sanjiao Town offered a "one-stop" ICH show to the audience.
With a history of 300 years, the parade marking the birth of a goddess in Gangkou Town is on the representative intangible cultural heritage items of Zhongshan. Around the 23rd day of the 3rd lunar month ever year, Gangkou will deliver a series of traditional folk custom activities to convey the simple wish of the people in the water town for peace, happiness and good harvests.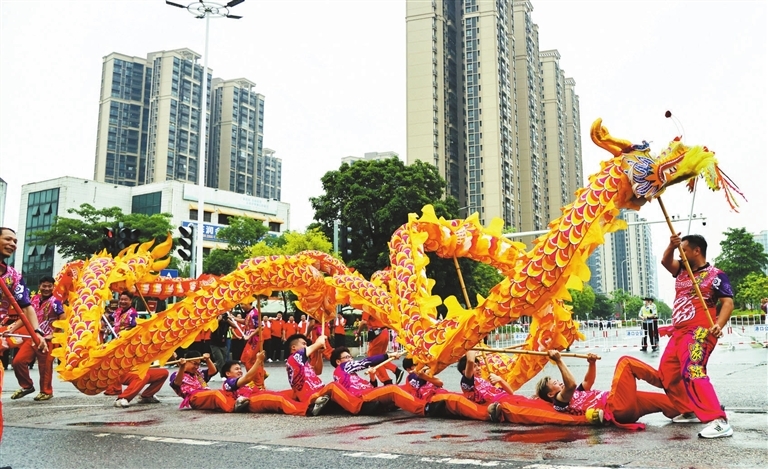 A dragon dance show by the Lin's Dragon & Lion Dance Troupe.
A Sanjiao kylin dance show.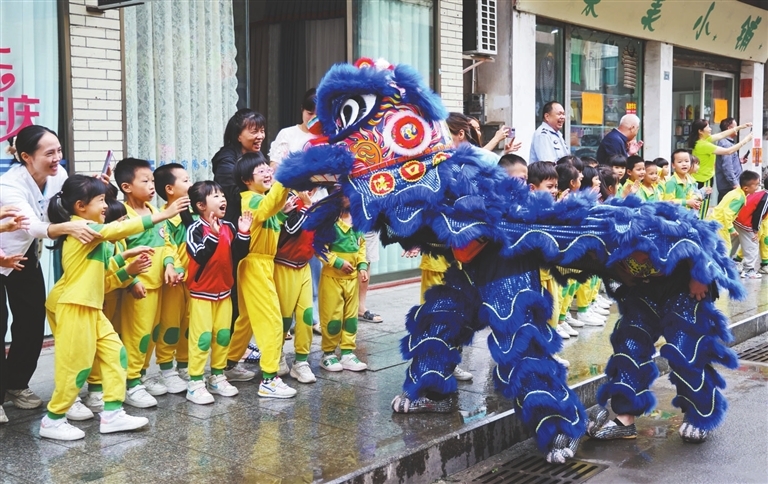 When passing a kindergarten, performers interact with the children.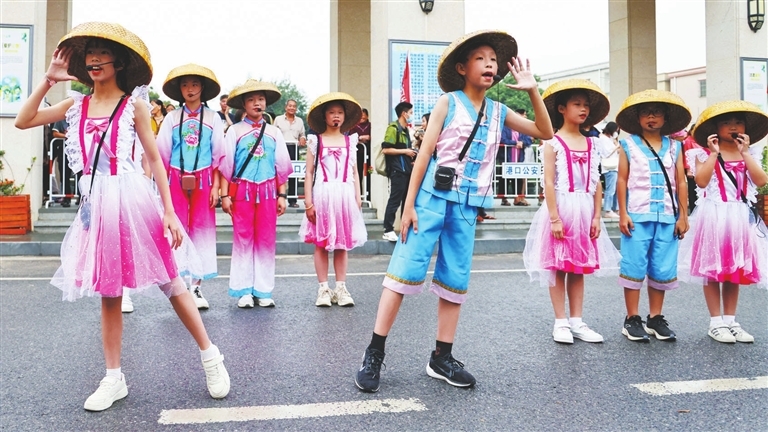 Students of Gangkou Xia'nan Primary School perform a salty water song.
Old people enjoy watching the parade.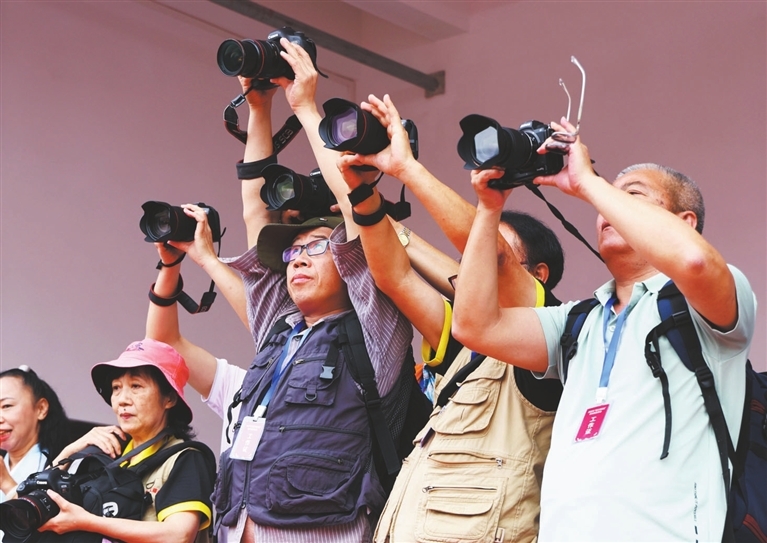 The parade attracted a flock of photographers.
A drunken dragon breath fire. (Photo/Wen Bo)