The 60-minute Farmer's Boat Solo Race was recently held in Fusha Village, Zhongshan's Fusha Town for the inheritance and protection of intangible cultural heritage and the revitalization of rural culture. More than 30 players participated in the competition.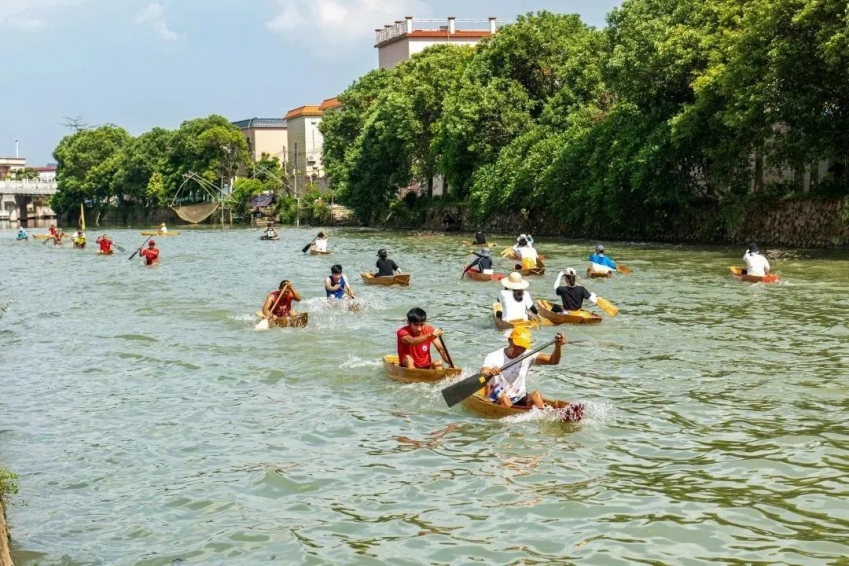 With the players' efforts, the boats sped across the river like arrows leaving the bowstring.
The Farmer's Boat Solo Racing is a traditional sports activity in Zhongshan's Fusha Town born in the 1930s. Hundreds of small farmer's boats can be found racing on the river after the autumn harvest every year.