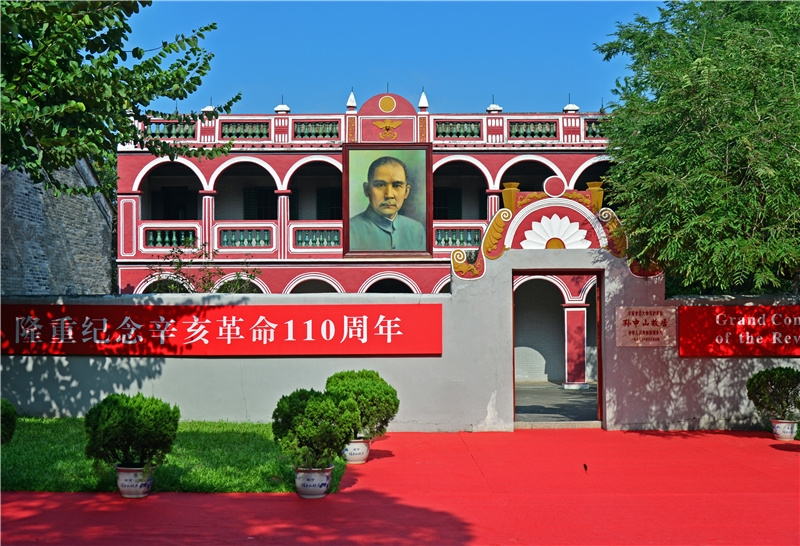 A delegation for the 110th anniversary of the Xinhai Revolution, or the Revolution of 1911, visited Zhongshan on October 11 and came to the Museum of Dr Sun Yat-sen to pay tribute to the historical achievements of the pioneers.
In front of Sun Yat-sen's former residence, all delegation members, including descendants of the pioneers of the Revolution of 1911, people from Hong Kong and Macao, and representatives of overseas Chinese, presented flower baskets and bowed to pay tribute to Sun Yat-sen. The delegation then visited the history exhibition hall to cherish Sun Yat-Sen's long lasting merits and lofty spirit for national independence, social progress and people's happiness.
"I have once again returned to my hometown in honor of my ancestor Dr Sun Yat-sen, and I am deeply touched by his lofty beliefs and spiritual power," said Sun Yali, Sun Yat-sen's great-grandniece.