3 former residences of Zhongshan celebrities included in Guangdong intercity historical tourism routes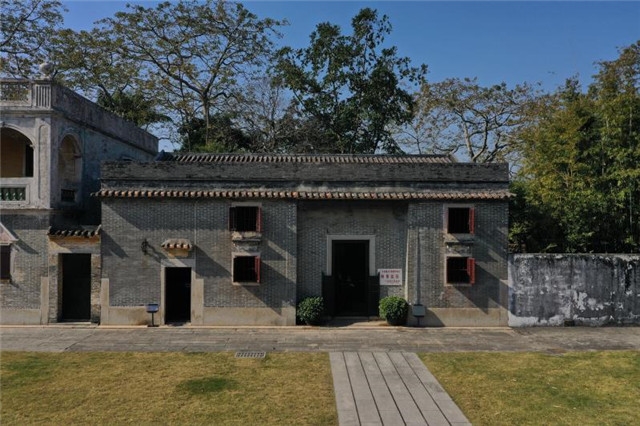 The Former Residence of Yang Yin. [Photo/Zhongshan Daily]
Guangdong recently announced the second batch of 6 intercity historical tourism routes, namely the East-river Column Anti-Japanese War Historical Route, the Eastward Expedition Revolution Historical Route, the South China Education and History Research Base Historical Route, the Western Guangdong Maritime Silk Road Historical Route, the Culture Historical Route of Master Huineng, and the Lingnan Celebrity Hometown Historical Route.
These tourism routes cover 21 cities across the province, involving a total of 72 historical, cultural and tourist sites.
The Lingnan Celebrity Hometown Historical Route, taking "the hometowns of Lingnan celebrities" as its theme, mainly shows the important historical buildings and relics in the birthplace of many pioneers and other influential people who changed the destiny of China. The sites include the Kang Youwei Museum, the Former Residence of Kang Youwei and Guangfen Pavilion in Foshan, the Xinhui Academy, the Former Residence of Liang Qichao and the Birds' Paradise in Jiangmen, the former residences of Yang Yin, Lu Haodong and Sun Yat-sen in Zhongshan, as well as the Former Residence of Su Zhaozheng, the Yang Pao'an Exhibition Hall and the Lin Weimin and China's Early Labor Movement Historical Exhibition Hall in Zhuhai.