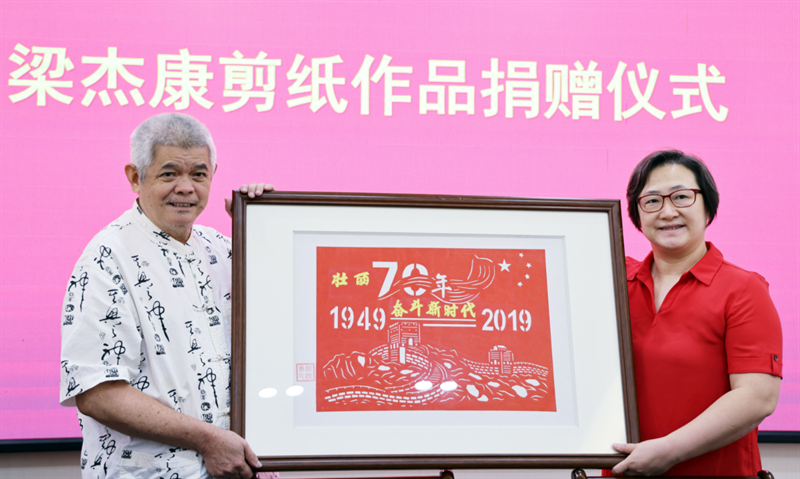 Returned overseas Chinese Liang Jiekang donated a total of 104 of his paper-cutting works that were once displayed in Macao and Zhongshan in 2019 and 2020 respectively to the Zhongshan Federation of Returned Overseas Chinese on the afternoon of August 12.
Liang was once awarded many honorary titles, including "National Outstanding Returned Overseas Chinese", "Outstanding CPC Member of Zhongshan", "Zhongshan Wu Guixian Scholarship", and the silver award of "Zhongshan Civil Affairs Bureau Outstanding Volunteer".
Since his retirement in 2006, Liang has focused all his attention and time on community voluntary service and the promotion of traditional folk arts. He combined modern and traditional paper-cutting skills and created a lot of popular works, including the "Sun Yat-sen and the Revolution of 1911" and "Qijiang Bridge, the Mother River of Zhongshan".