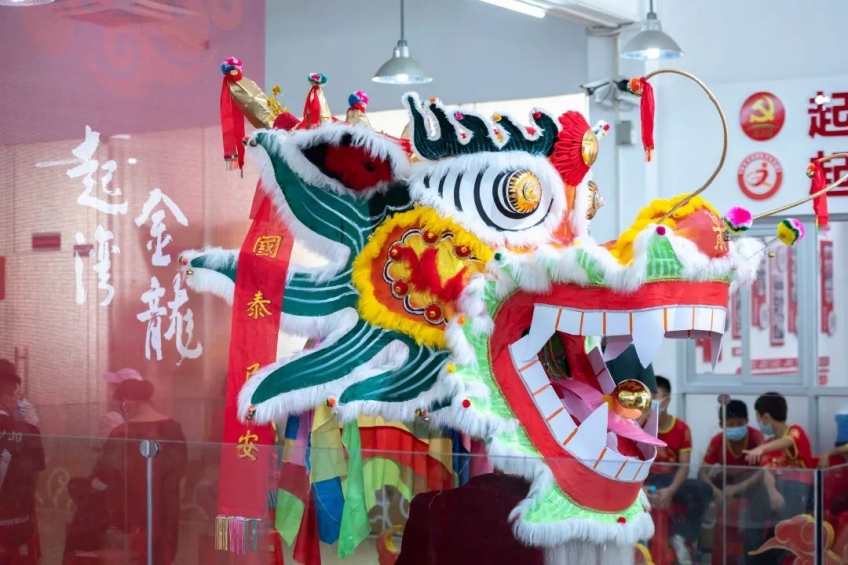 Festoon Figurine (Zhongshan Qiwan Golden Dragon) Intangible Cultural Heritage Exhibition Hall, located on the first floor of the Qiwan Community Cultural Service Center in East District, is open to public.
The exhibition hall is open Tuesdays to Sundays from 9:00 to 12:00 and 13:00 to 17:00, and is closed on Mondays and legal holidays.
The exhibition hall covers an area of about 200 square meters and displays raw materials, semi-finished products, tools and precious materials used in Festoon Figurine making.