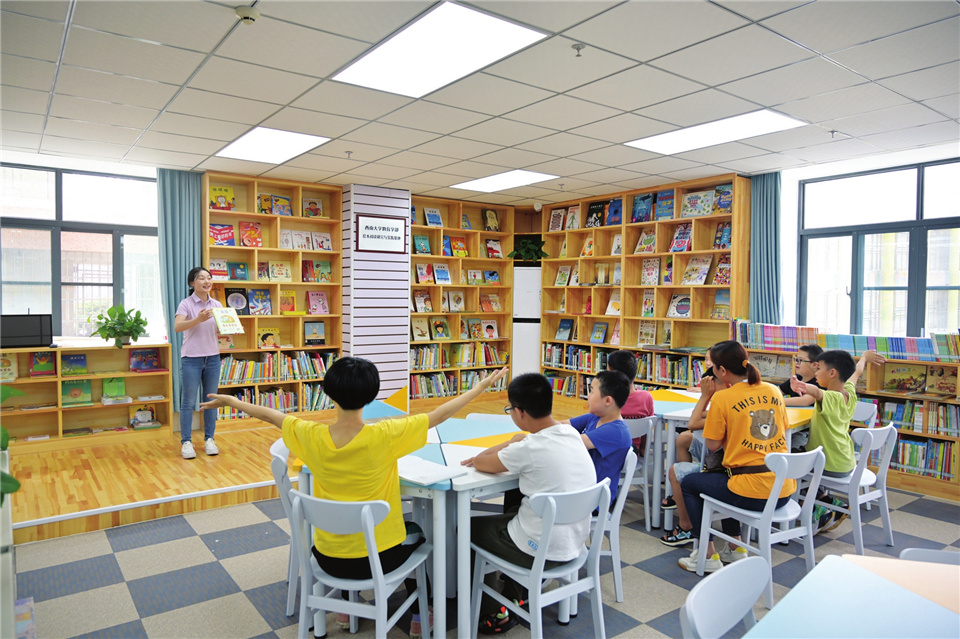 June 1 marked International Children's Day. In the "Xiangshan Study" located in Shaxi Branch of Zhongshan Rural Commercial Bank, some parents who were waiting for business handling read book with their children.
That day, four children-themed "Xiangshan Studies" across Zhongshan began trial operation and attracted many parents and children.
This year, Zhongshan has incorporated the construction of "Xiangshan Studies (Reading Rooms" into its annual top 10 people's livelihood projects, with a plan to build at least 100 "Xiangshan Studies" in such crowded areas as schools, parks, squares, residential communities and shopping malls.
The first 15 "Xiangshan Studies" have been completed and put into trial operation from June 1 on.