The highly-anticipated new Zhongshan Museum opens to the public on May 18, also International Museum Day.
The museum is located at No.197 Sun Wen Zhong Lu (孙文中路), diagonally opposite Sun Yat-sen Memorial Hall (孙中山纪念堂).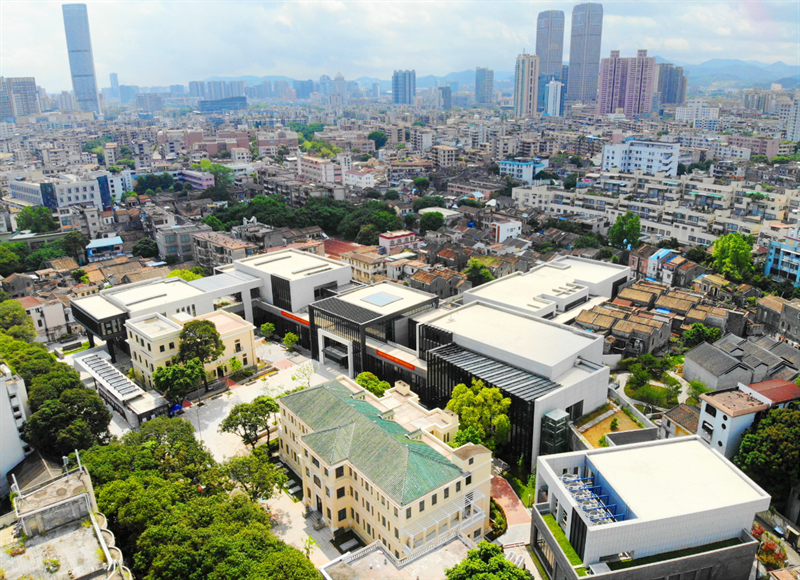 Today's building complex features the Republic of China-period and contemporary architecture styles. It includes the former Zhongshan Museum, the former site of the 139 Guest House, Zhongshan Radio Museum, the former residence of Zheng Zaoru and the newly-built Zhongshan Museum and Overseas Chinese History Museum of Zhongshan, with a total construction area of 25,000 square meters, of which 21,000 square meters were newly built.
Openning hours
Tuesdays - Sundays, 9:00-17:00 (No entry after 16:30)
Closed on Mondays (Excluding official holidays)
Address: No.197 Sun Wen Zhong Lu, Shiqi District, Zhongshan City (Navigate to "中山市博物馆")
How to make an appointment?
Follow "中山市博物馆订阅号" (id: zhongshanmuseum_dyh) on Wechat, and make an appointment at least 1 day in advance (3 days top). Every person can only reserve 5 tickets most every day. According to epidemic control requirements, the maximum number of visitors allowed per hour is 300.
Reservation process:
1/ Long press or scan the QRcode below to enter the reservation platform.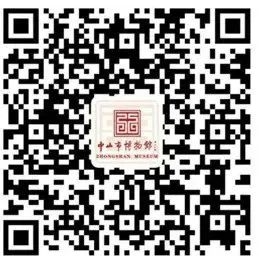 2/ Click "确定" (Confirm) after reading the announcement.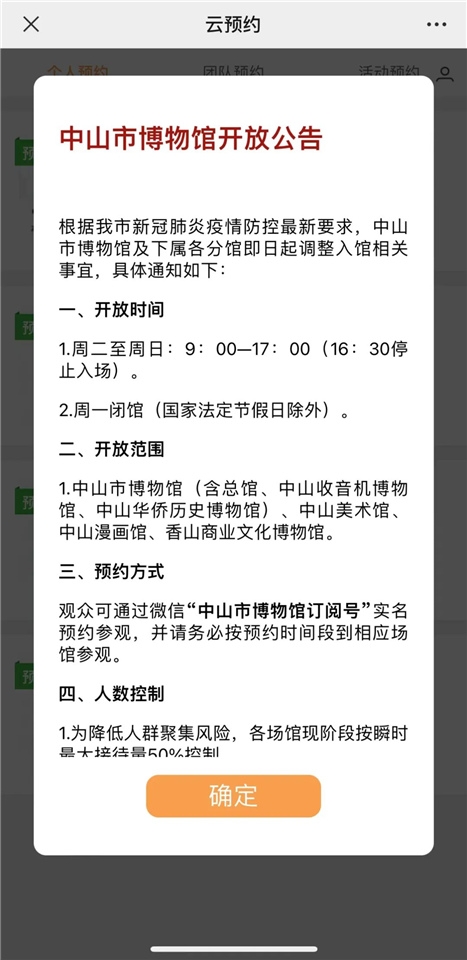 3/ Fill in your information, including date and time of reservation, number of visitors, visitors' names, IDs and phone numbers.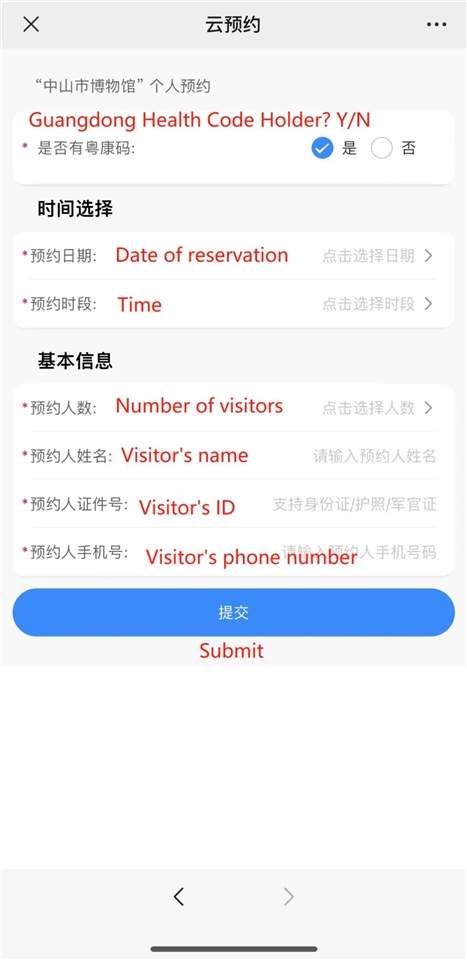 4. Click "提交" (submit), take a screenshot of the successful appointment page. You can also cancel your reservation at the bottom.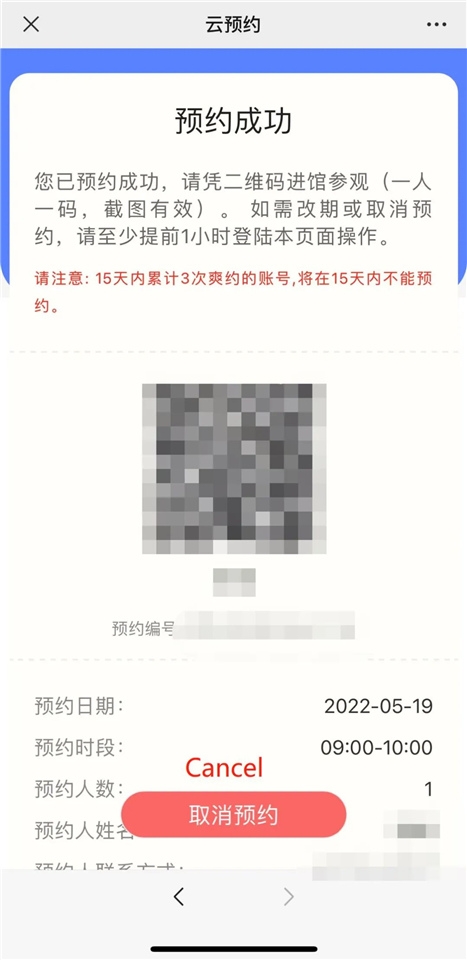 5/ Entry requirements: Visitors can only enter the museum with your appointment QRcode or ID after showing GHC and travel history code, temperature check and code scanning.