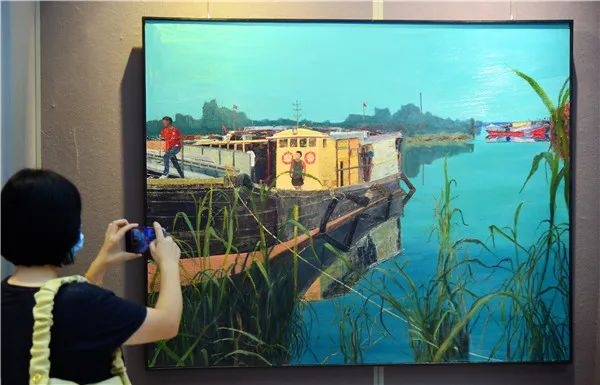 A landscape oil painting exhibition, with the theme of "Monologue, Dialogue", is being held in Zhongshan Cultural Center until May 15.
A total of 35 oil paintings by Jiang Yinghong, a new member of Guangdong Artists Association, and 6 pieces of work by artist Wang Dongbiao, are on display.
Some of Jiang Yinghong's paintings depict the countryside in the South Yangtze River regions and the Lingnan-style water towns, and some tell the stories of silent wilderness and beautiful villages. Her paintings reveal the true feelings conveyed through the conversation between the painter and nature.
Wang Dongbiao, a member of both China Artists Association and Guangdong Artists Association, is an artist that is infatuated with landscape oil painting. His works give a sense of spirituality, sensitivity, geniality and explicitness and present unique visual and emotional appeal.
Each painting on show delivers painters' cognition and perception on the society and life, encapsulates their ideals and expectations, showcases their wisdom and efforts, and fully demonstrates their love for life and pursuit of art.
Zhongshan Cultural Center
Address: 2, Bo'ai Wulu, East District, Zhongshan