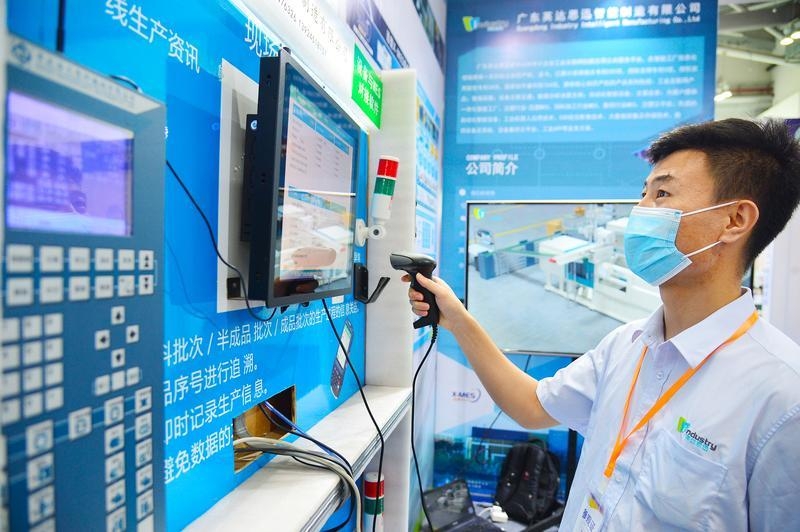 The 22nd Zhongshan Mould & Plastic Machinery Exhibition and Zhongshan Industrial Automation and Robotic Equipment Exhibition (Zhongshan Machinery Exhibition) was unveiled in Zhongshan Expo Center on June 16.
The exhibition will last for 3 days, and lectures on such topics as "Digital Manufacturing Technology" and "How the Digital Economy Powers Real Industries" will be held during the event.
This year's Zhongshan Machinery Exhibition mainly highlights digital and intelligent transformation of enterprises and includes five exhibition areas for machine tool and molding, automation and robotics, intelligent equipment, laser welding & cutting, and 5G+ industrial Internet. Beijing Jingdiao Group, GSK CNC, Zhihe Technology among other enterprises are participating in the exhibition.
At the prime position of the exhibition, nine leading enterprises, including Shuotai, Industry, Safer, Chenwei, Skynet Smartcity Technology, Code & Cloud Technology and Zhongshan Xinhe Electronic Equipment Manufacturing, set up a joint display area for the Life Cycle Public Technology Service Platform Alliance to show their comprehensive intelligent manufacturing solution products.