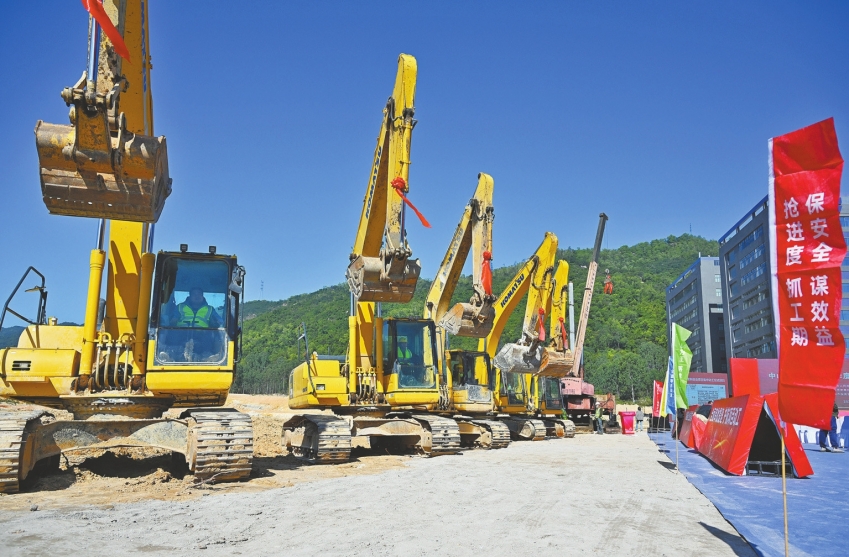 The groundbreaking ceremony of Zhongshan's manufacturing projects for the first quarter of 2023 was held on the construction site of Hoshion New Energy's capital increase and production expansion project in Sanxiang on January 30.
With a planned investment of over 1 billion yuan, the Hoshion project was designed as a digital lighthouse factory. About 230,000 square meters of production and office space will be constructed. The project includes an intelligent manufacturing center for main structural parts of new energy vehicles, an R&D and testing innovation center, and a new materials research institute. It is expected to generate an output value of 2 billion yuan per year after being put into operation.
Ninety-four manufacturing projects across Zhongshan broke ground on the same day, with a total investment of 20.4 billion yuan, three times that in the same period last year. These projects cover such fields as new energy, biomedicine, next-generation information technology and intelligent home appliances.
In 2022, Zhongshan saw 157 capital increase and production expansion projects break ground, which led to a total investment of nearly 35 billion yuan completed, up over 20% year-on-year.