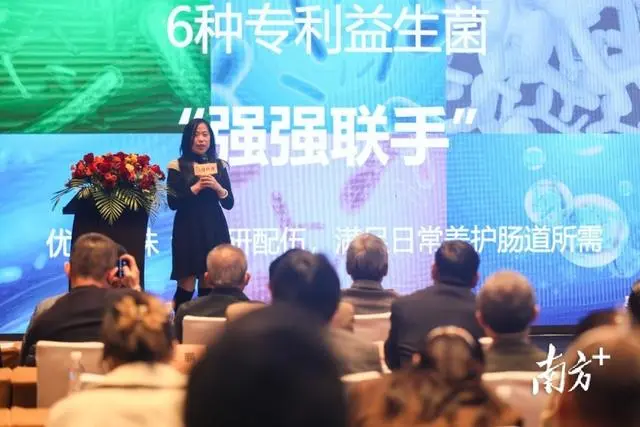 Guangdong JiAnTeBo Biotechnology Co Ltd (JiAnTeBo), an innovative enterprise that settled in Zhongshan in 2021, has made new achievements in development. The company has recently unveiled its first complex probiotics freeze-dried powder product at its anniversary celebration.
In 2021, Professor Yin Zhinan and his team of Jinan University published a paper on Nature magazine, with its research finding selected by the Chinese Academy of Medical Sciences as an important medical advance of the year and proposed as one of the world's 19 new drug targets. JiAnTeBo is a biopharmaceutical company based on the research finding.
According to the plan, JiAnTeBo will have at least one pipeline product approved as an investigational new drug (IND) within around two years, and manufacture a series of related food products synchronously.
JiAnTeBo will conduct clinical tests of this new target as soon as possible, and develop it into an innovative drug for obese and diabetic patients, according to Professor Yin Zhinan, founder of JiAnTeBo.