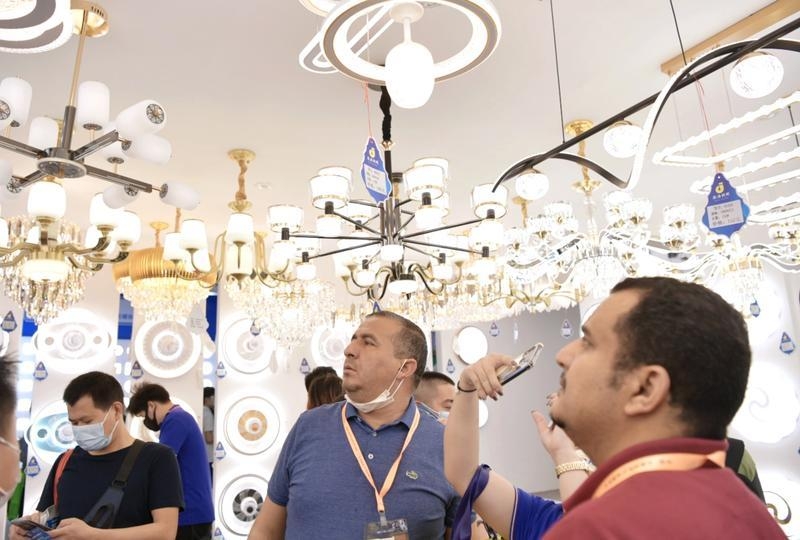 The 28th China (Guzhen) International Lighting Fair (GILF) wrapped up on March 21. According to statistics from the organizing committee, as of 2pm March 31 when the fair closed, the main venue and 8 sub venues attracted nearly 260,000 visitors, including 84,000 visitors to the main venue, up 28.83% year on year, and over 170,000 visitors to the sub venues.
The 28th GILF displayed products from the whole industry chain, including intelligent lighting, home lighting, commercial lighting, outdoor lighting, special lighting, culture & tourism lighting, machinery & equipment, accessories, soft decorations, and etc. Inspired by the concept of healthy light environment, the fair also showcased more trendy products in professional fields such as educational lights, no-main lights, intelligent light poles, projection lights and new displays.
Theme meetings, art and design activities and new product promotions carried out in the sub venues have attracted franchisers, real estate groups, end buyers and other merchants in an endless stream in the past few days.
Alongside the lighting fair, Guzhen also demonstrated its distinctive culture through Liufang Dragon Dance shows, opera highlights and light shows, which impressed global merchants.
The 29th China (Guzhen) International Lighting Fair is scheduled to take place from October 22 to 26, 2023.