On the early morning of June 12, as gongs and drums were sounded, the villagers in Aoshan Village, Huangpu Town "awoke" three dragon boats in the Mengjiang River for the coming Dragon Boat Festival.
Among them there was a 200-year-old traditional dragon boat, which has witnessed the history of the dragon boat race event in Huangpu.
The other two were a traditional dragon boat and an international dragon boat.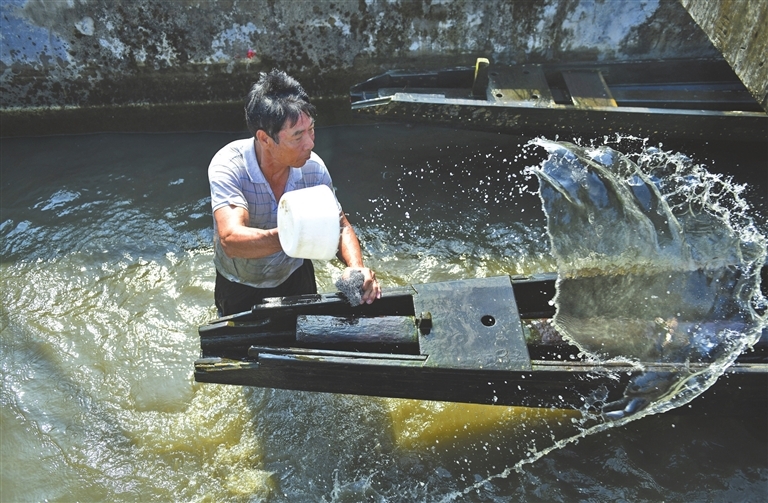 A villager pours water on the boat.
Villagers work together to clean a dragon boat.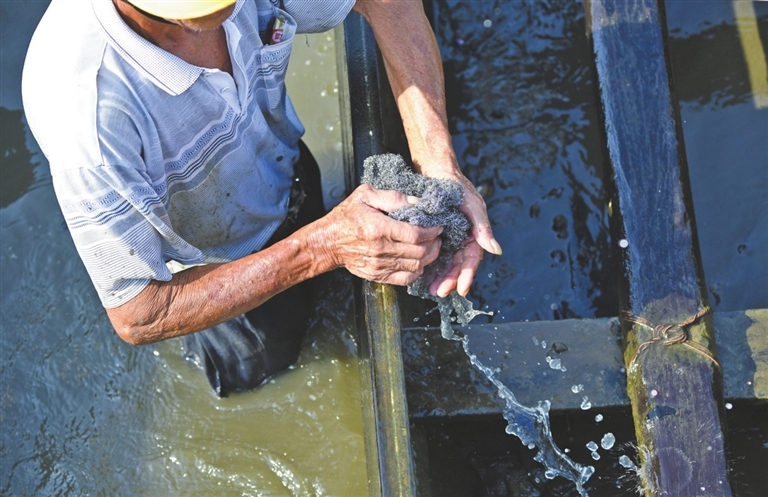 Scrubbing the boat carefully with steel wool.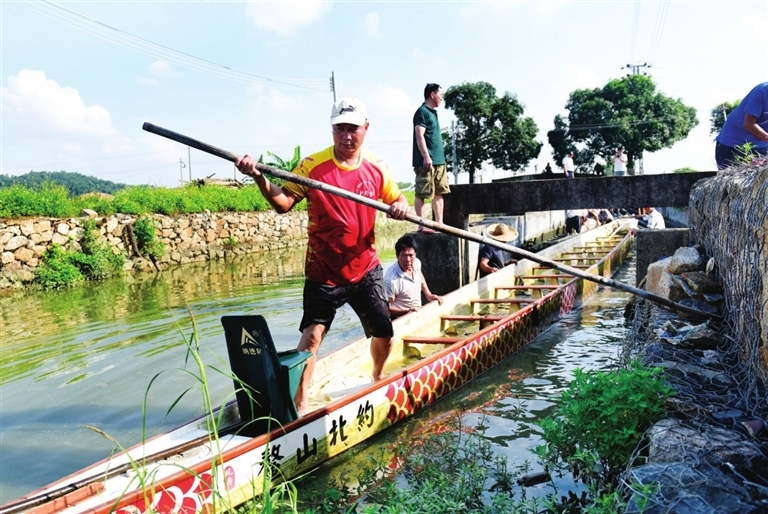 Pulling a dragon boat out to the river.
A dragon boat team is training in the Qijiang River.
A team member is teaching his son to row a dragon boat.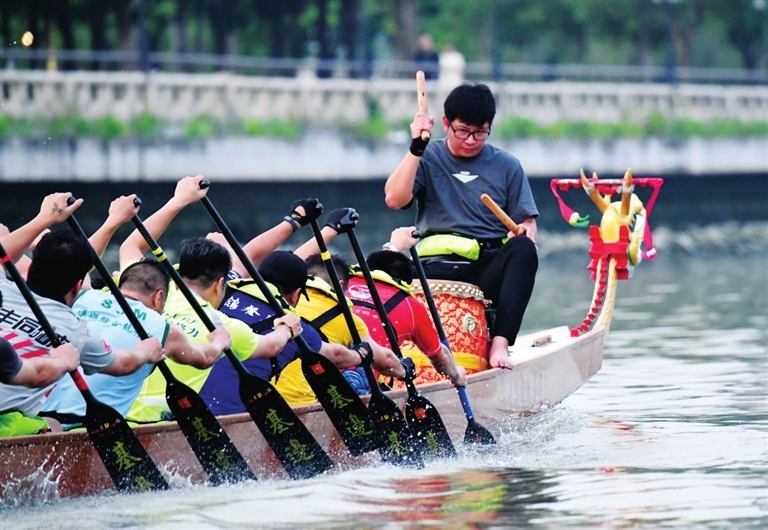 Forging ahead.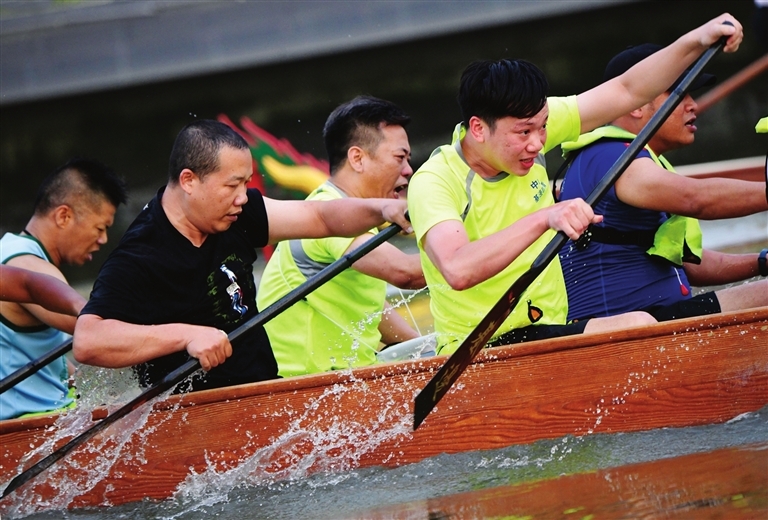 Training hard towards the goal. (Photo/Yu Zhaoyu)