On June 18, under a century-old banyan tree in Pangtou Village of Longshan Village in Shaxi Town, dozens of women laughed and talked at a long table as they were preparing zongzi (sticky rice dumplings) with Ludou leaves for the coming Dragon Boat Festival. Several men added water and firewood from time to time as they watched the cauldron.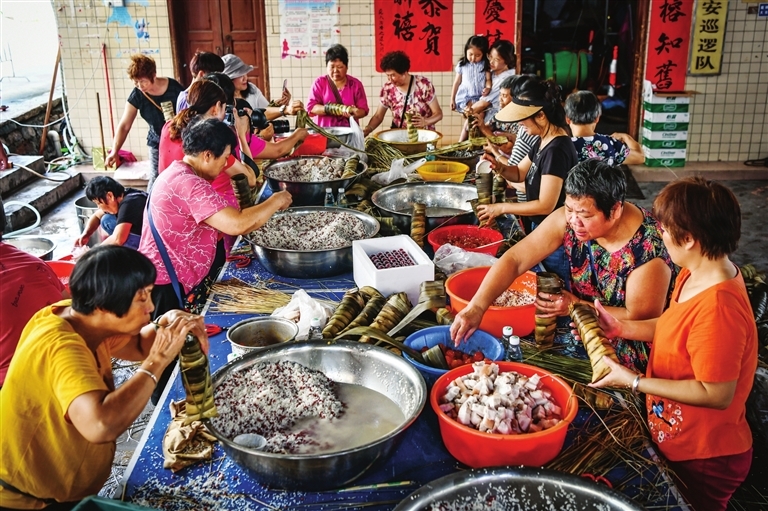 Local women work together to make Ludou zongzi in Pangtou Village.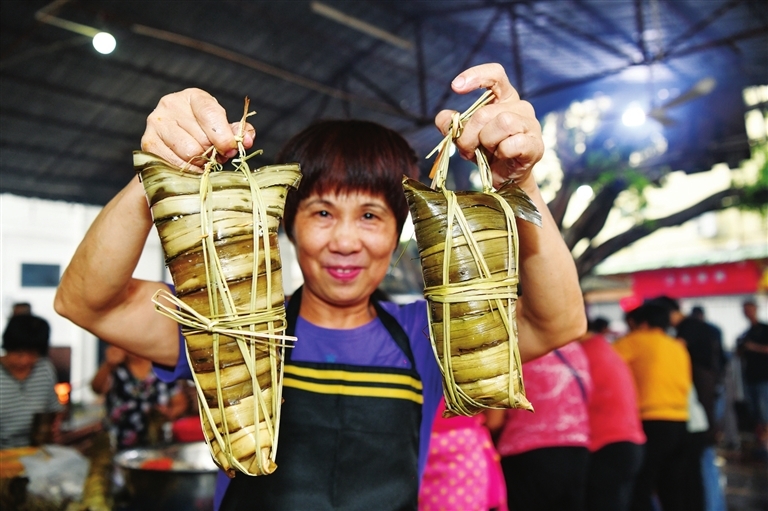 A woman proudly shows off the fruits of her labor.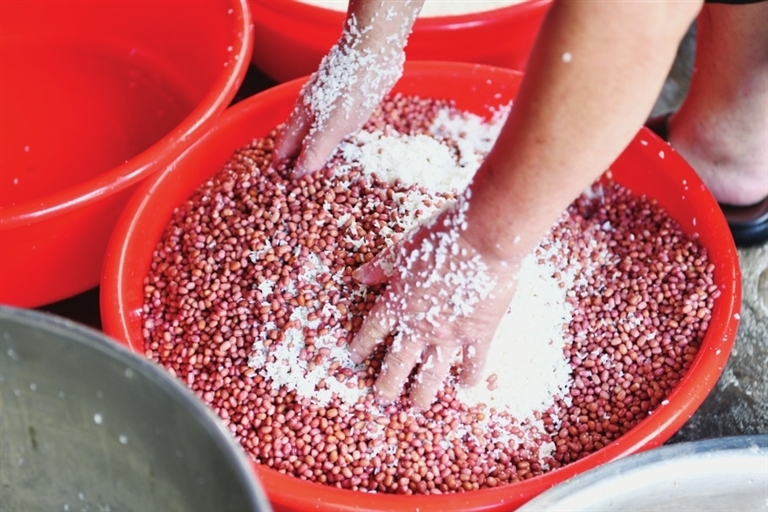 Making fillings for zongzi.
The villagers carry a steamer full of zongzi onto a stove.
It takes 10 hours to cook zongzi, and only boiling water can be added during the process.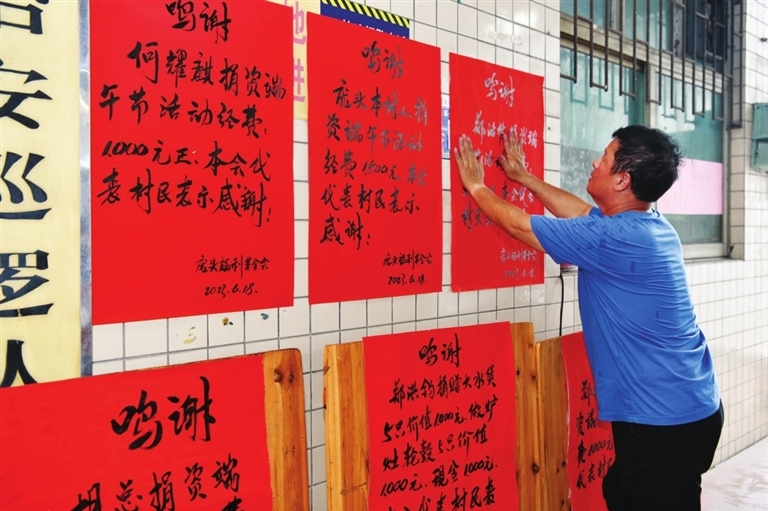 A villager puts up a thank-you list of funders for zongzi-making for the coming Dragon Boat Festival. (Photo/Miao Xiaojian)