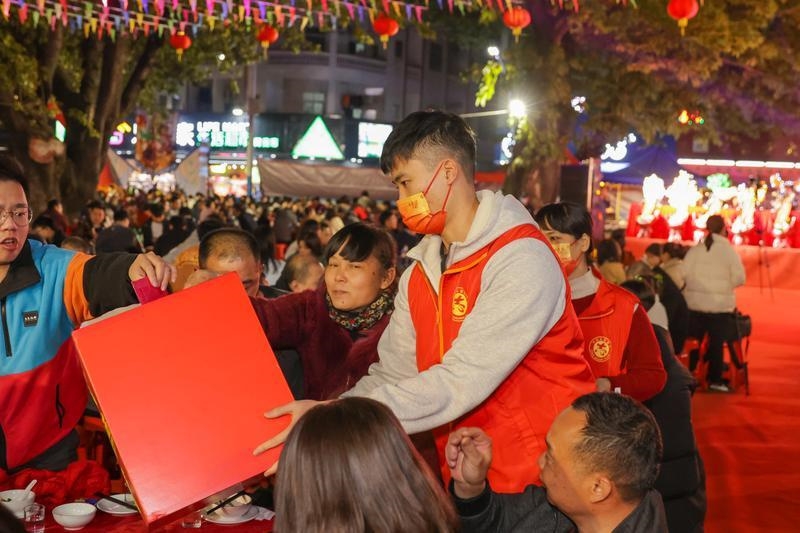 On the night of January 30, the ninth day of the Chinese New Year, the century-old "Nantou Lantern Party", a folk custom activity listed as a representative provincial intangible cultural heritage item, resuemd after three years.
That night, the charity lantern party held in Min'an Community, Nantou Town offered 168 tables, and raised over 360,000 yuan for the poor, the elderly and needy students.
Nantou Lantern Party is a traditional folk custom activity held every year during the Spring Festival with lanterns as the medium. In the activity, lanterns are hung and a drinking party is offered for good fortune, and a lantern auction is held to raise money for charity.
Since the late Qing Dynasty, villagers across Nantou Town have held the lantern party and temple fair in the first lunar month every year. "Villagers and fellow-villagers living at home and abroad will return for the activity. It has become an important link uniting the love of folks at home and abroad for their hometown and country," said the head of the council of the charity lantern party.