"New clothes" were put on the main roads and streets of Zhongshan. Red lanterns, Chinese knots, beautifully-arranged lanterns and etc were displayed on the night of January 18. As night fell, colored lanterns and lamps were turned on. A Chinese New Year "scroll painting" was being slowly unrolled.
Pretty decorative lamps are set up in the lawn in front of the Zhongshan Municipal People's Congress and the CPPCC Zhongshan Municipal Committee building.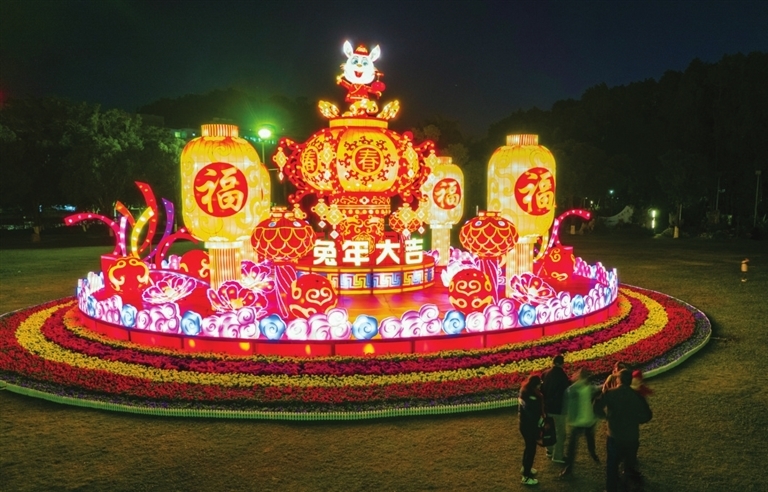 The Year of the Rabbit-theme lantern sets on the lawns of Sun Wen Memorial Park are attractive.
The memorial gate as the main entrance of Sun Wen Memorial Park is designed by combining embossed colored lamp craft with Spring Festival elements to imply the arrival of numerous good fortunes.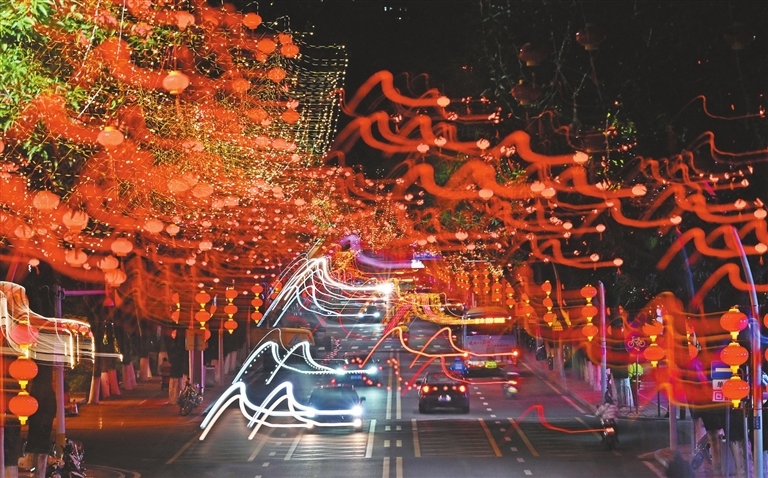 A festive atmosphere is created in the lantern street of Songyuan Road.
At the intersection of Xingzhong Avenue and Songyuan Road, wicker-shaped lamp sets on the trees and distant lamps on the outer walls of Perfect Eagle Plaza form a delightful contrast.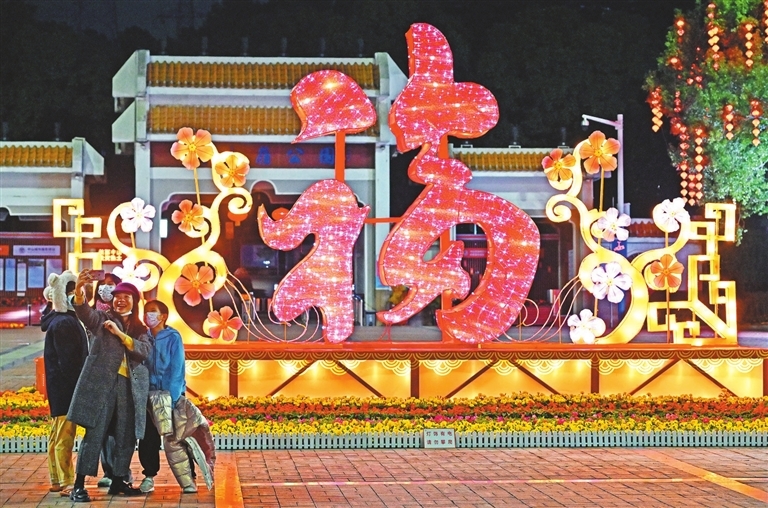 On the south entrance square of Zimaling Park, some citizens have their group photos taken in front of the theme lamps on the words "Good Fortunes".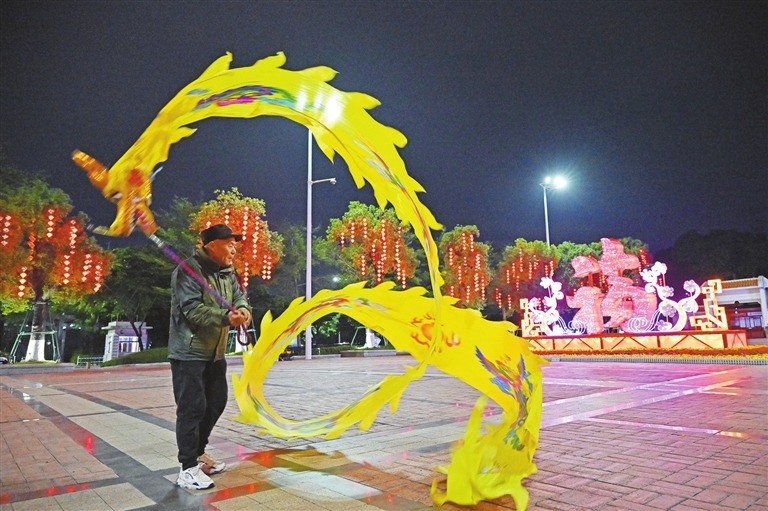 An old man was doing a "fitness dragon dance" on the south entrance square of Zimaling Park. [By Xia Shengquan]