It was as warm as spring the previous day, but is piercingly cold all of a sudden. This is a winter day in south China, but the chilly cold has not dampened the enthusiasm of Zhongshan people to buy flowers for the coming Chinese New Year. Flowers and smiles can be seen everywhere at Shagangxu Spring Festival Flower Fair.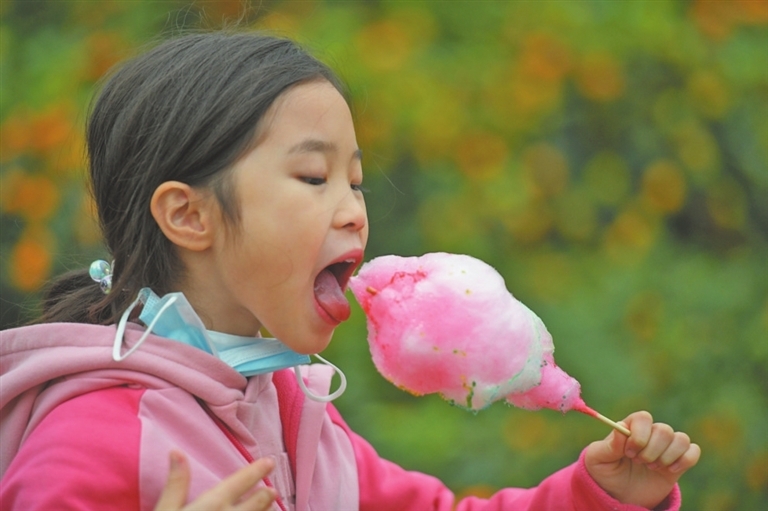 The sweet cotton candy was tempting.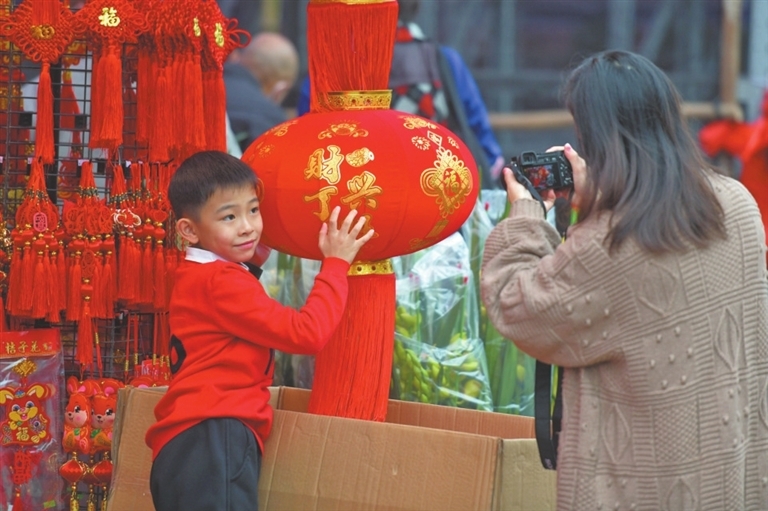 A kid posed for a photo with his hands on a red lantern.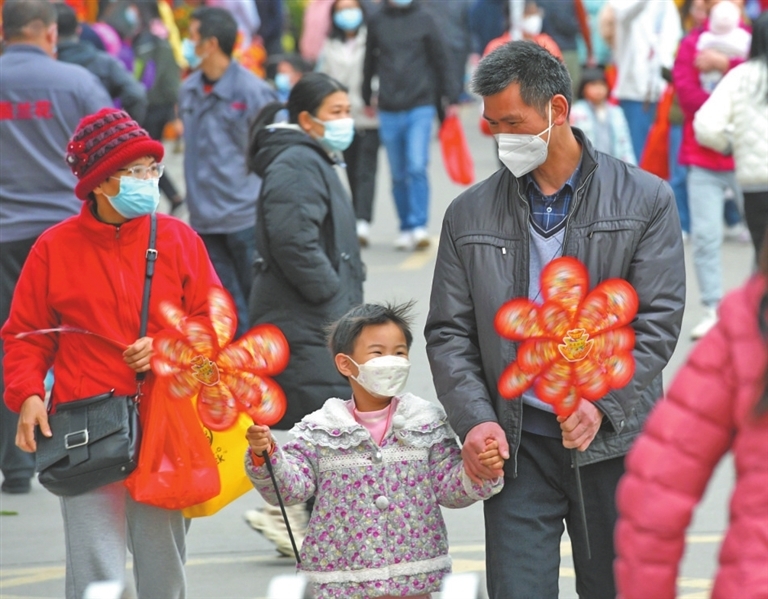 Good luck comes as the pinwheel turns! A kid had great fun with two pinwheels.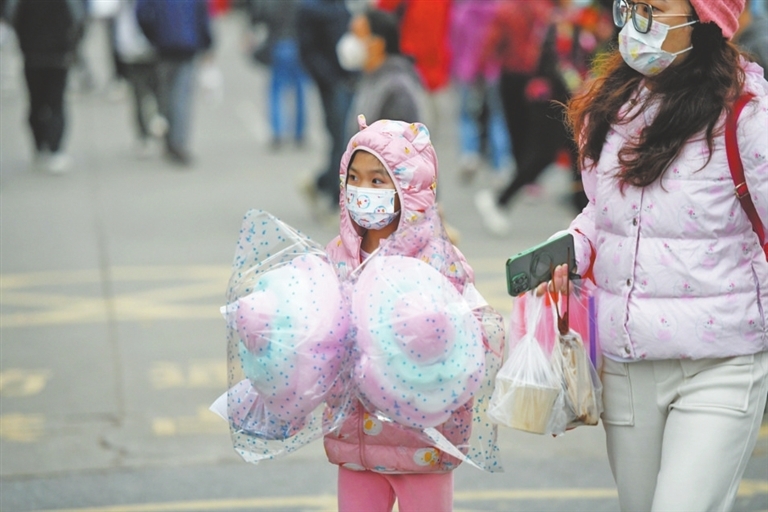 This kid got two big cotton candies.
The Spring Festival is around the corner, and two people holding potted kumquats at the flower fair laughed heartily.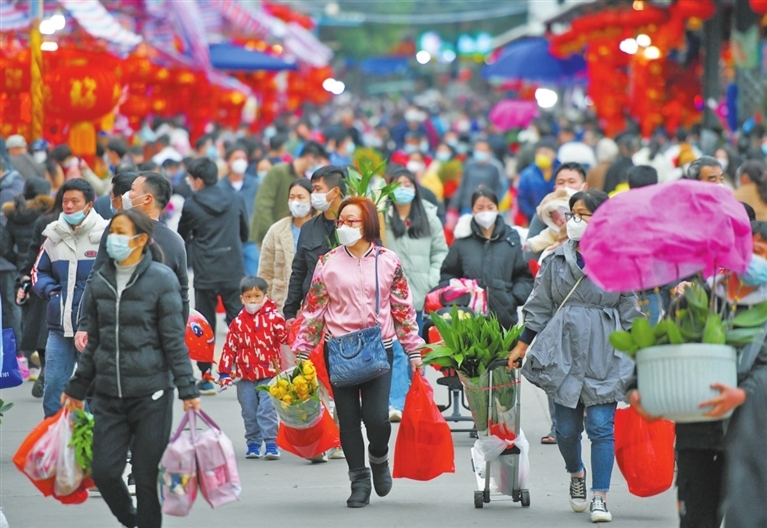 An increasing number of visitors visit the Spring Festival Flower Fair.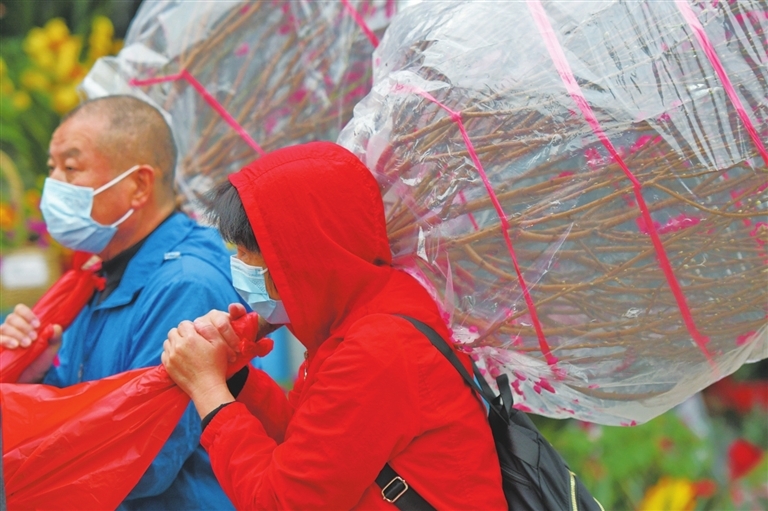 Two people came out of the flower market carrying a large peach tree each.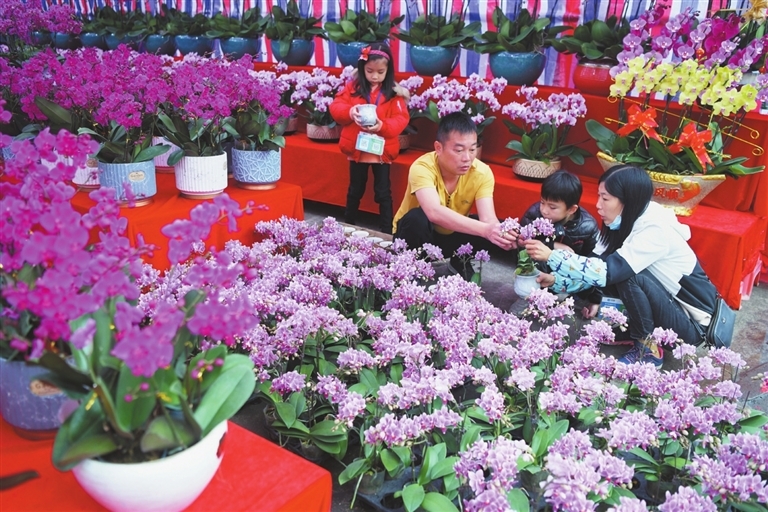 Moth orchid is the most popular Chinese New Year flower.
The colorful moth orchids were delightful to eyes. [Photo/Miao Xiaojian]