September 10 marked the traditional Mid-Autumn Festival. In the streets and lanes connected with Yunlu Road and Kanggonglu Road in Xinshi Community, Xiaolan Town, citizens and tourists walked around, enjoying the happiness of reuniting with family while participating in several traditional Chinese customs such as watching lanterns, guessing riddles, watching folk customs performances, and going shopping in markets.
The history of Xiaolan Lantern Making Skills in Xiaolan can be traced back to the Ming Dynasty, and it entered its heyday during the Qing Dynasty. Xiaolan Lantern Making Skills are manual skills involving fine arts, calligraphy, bamboo arts, paper-cutting and paper pasting.
The Xiaolan Lantern Making Skills was included in the fifth municipal intangible cultural heritage programs in Zhongshan in 2015.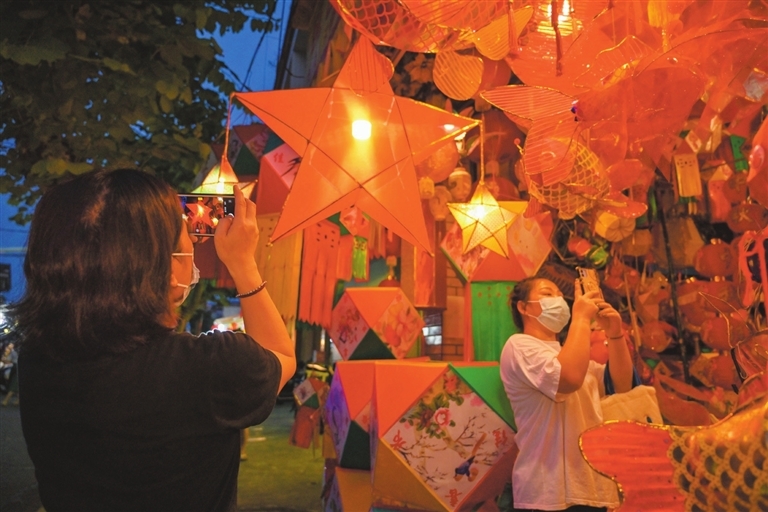 Citizens take pictures with their mobile phones of the great-looking lanterns.
A mother enjoys the lanterns with her child.
The children guess lantern riddles.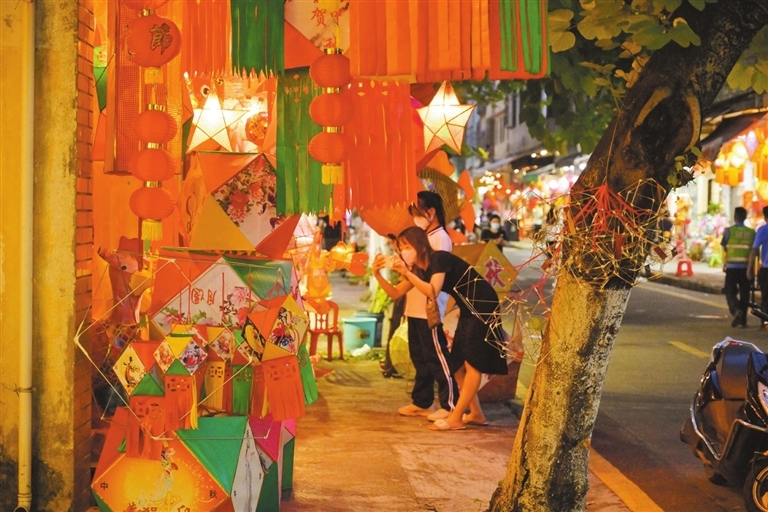 Citizens stop to take pictures in front of an exclusive lantern shop.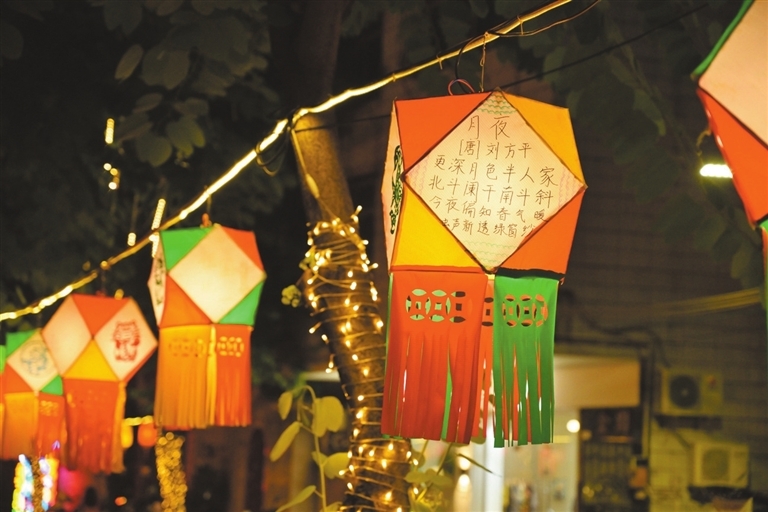 Poems are hand-written on lanterns.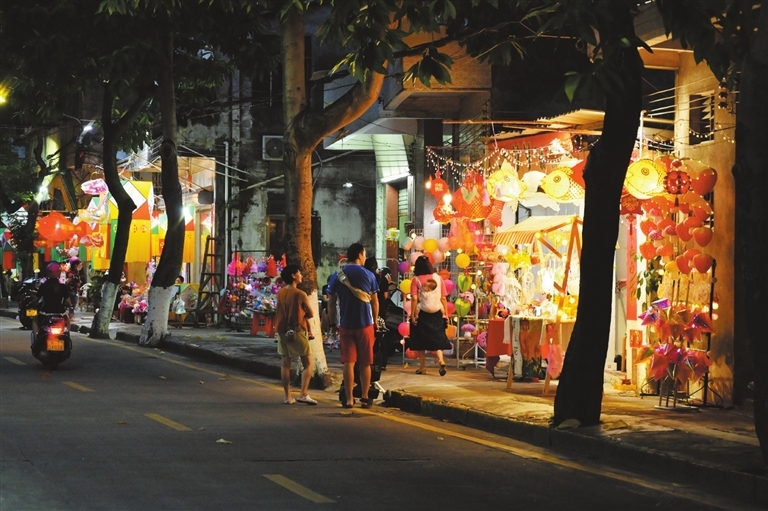 The streets begin to come alive in the evening with more people.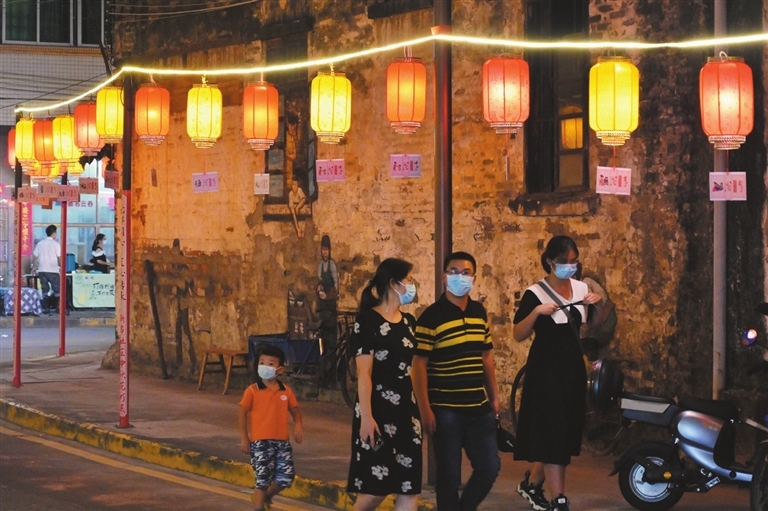 Many lanterns decorate the streets.
A neon-light cultural wall in Xinshi Community.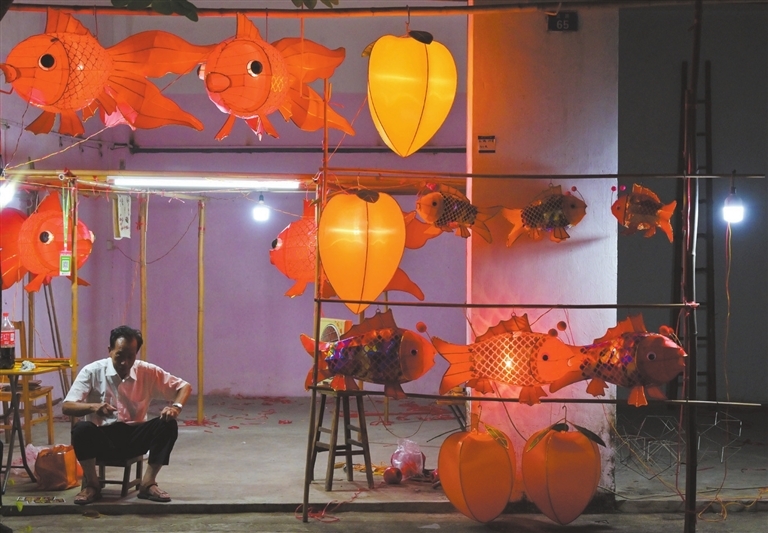 A shop selling handmade paper lanterns.