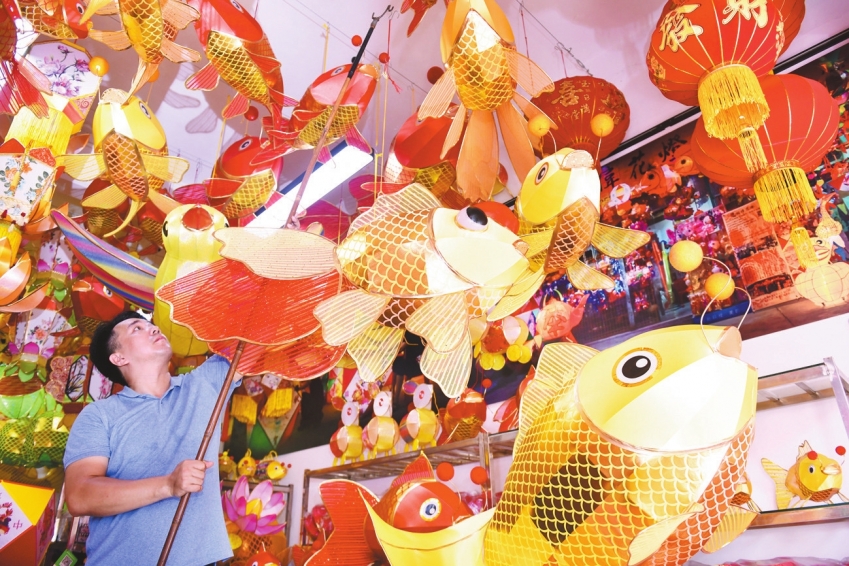 He Honghui hangs up ready-made lanterns in prominent places.
In recent days, Zhenwei's Festive Lantern Shop located on the "Lantern Street" in Xiaolan Town is decorated like a fantasyland. Over two thousand lanterns are placed inside the 100-square-meter shop, all of which were hand-made by He Honghui, a second-generation lantern-making craftsman, and his wife.
He Honghui learned the lantern-making skills from his father He Zhenwei. In January this year, he was recognized as one of the seventh batch of municipal-level intangible cultural heritage representative inheritors in Zhongshan.