The 2022 Dragon Boat Festival Parade was held on Menggang River in Aoshan Village, Huangpu Town on the afternoon of June 3 to showcase the charm of this Chinese traditional festival.
Dragon Boat Festival Parade is one of the important traditional folk activities in Aoshan Village during Dragon Boat Festival, with a history of more than 200 years. A total of 8 dragon boats representing 3 workshops, with 310 athletes, took part in the parade on that day.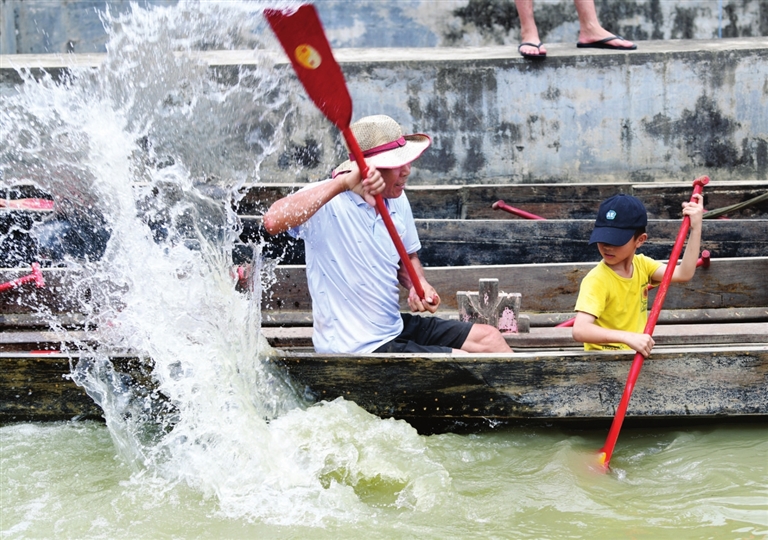 An old man teaches a child dragon boat racing skills.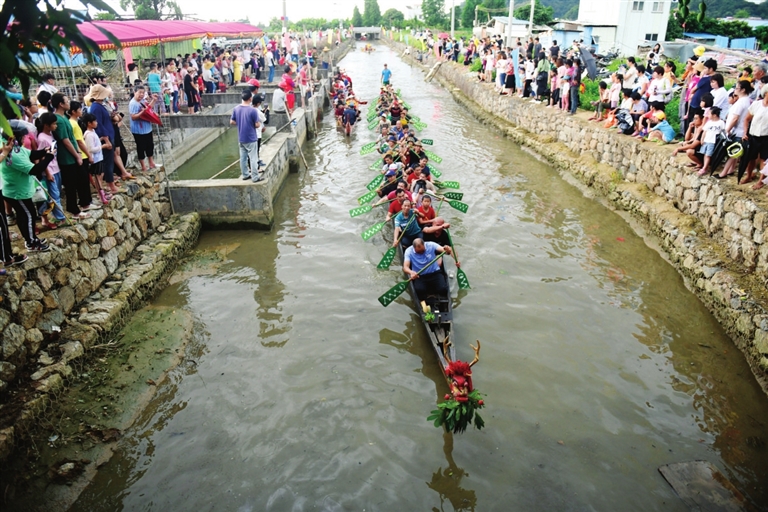 Villagers watch the parade on the riverside.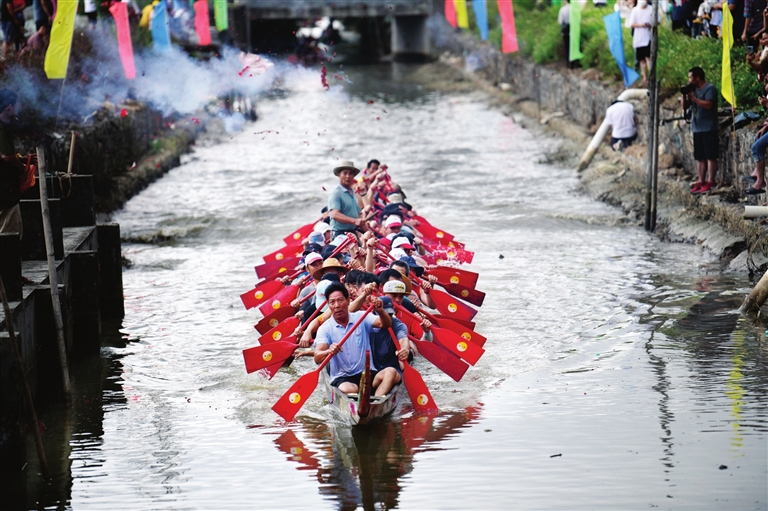 The bustling Dragon Boat Festival Parade.
Before the Dragon Boat Festival, a dragon boat "sleeping" on the river was awakened by Aoshan villagers.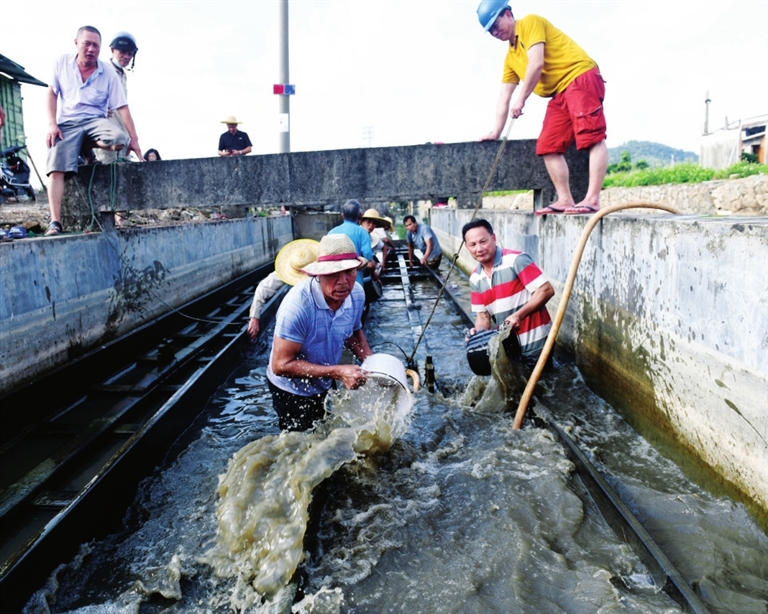 Young and old together clean the boat.
Every part of the boat gets cleaned.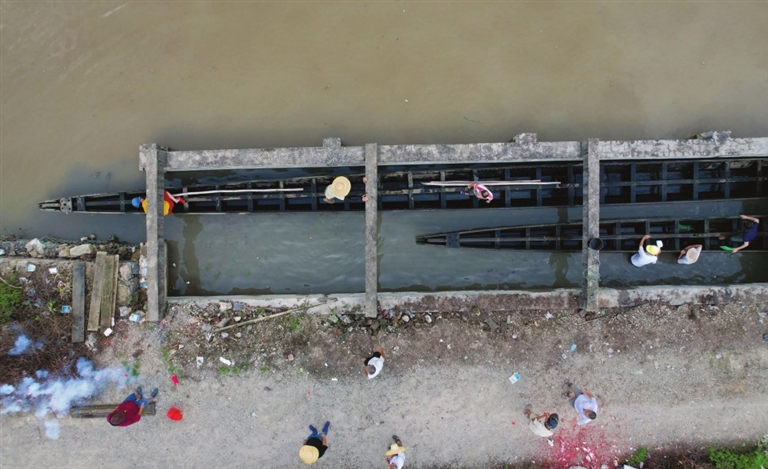 Ready for the parade after cleaning. [Photos by Yu Zhaoyu]