Summer has come, and it is now a good time to travel. Here are some sightseeing tour routes in Shenwan Town reconmmended for you to explore the beauty of this provincial demonstration town of leisure agriculture and rural tourism.
1. Fruit Picking Tour Route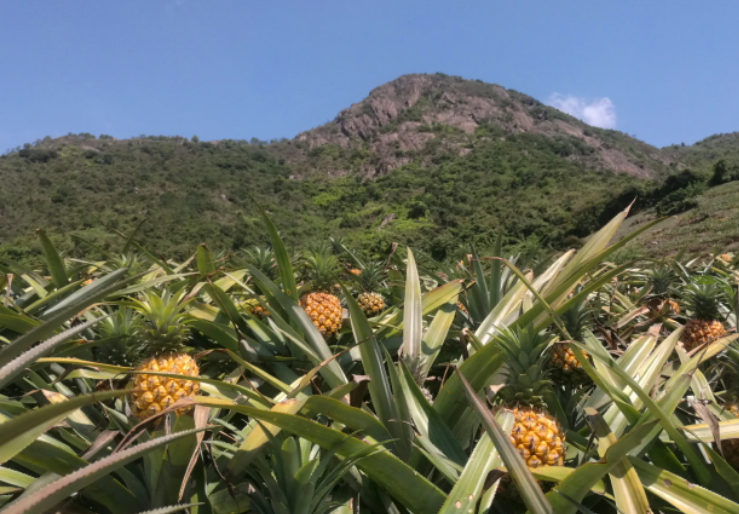 Shenwan Town boasts unique geographical location, climatic conditions, fruit varieties and planting patterns. Shenwan Pineapple in particular enjoys growing popularity and wins prizes one after another. From April to August every year, numerous tourists would come to Shenzhen and pick pineapples.
Scenic Spot No.1: Ziyou Farm
Ziyou Farm is nestled in between Tielu and Yaji Mountains with mountains surrounded and a tranquil and beautiful natural environment. It has an indoor area of about 3,000 square meters, which can accommodate 300 visitors at a time. The farm focuses on the development of recreational ecological agriculture.
Address: Youpu Economic Cooperative, Shenxi Village, Shenwan Town
Scenic Spot No.2: Xiuquan Fruit Farm
Xiuquan Fruit Farm, founded in 1983, is located at the foot of Yaji Mountain with an area of more than 50 mu. Authentic Shenwan Pineapple, Shixia Longan and such Lingnan fruits as lychee and pitaya are grown here. There are also different kinds of leisure facilities, which allow visitors to enjoy the joys of farming.
Address: Yaji Mountain, Shenxi Village, Shenwan Town
Scenic Spot No.3: Guangqi Fruit Farm
Backed by Yaji and Tielu Mountains, Guangqi Fruit Farm produces excellent Shenwan pineapples with a unique fragrance. In addition, Mud Roasted Chicken made of local free range chickens are roasted in clay kilns with improved techniques, thus boasting a more authentic taste.
Address: Youpu Economic Cooperative, Shenxi Village, Shenwan Town
Scenic Spot No.4: Shenwan Orchard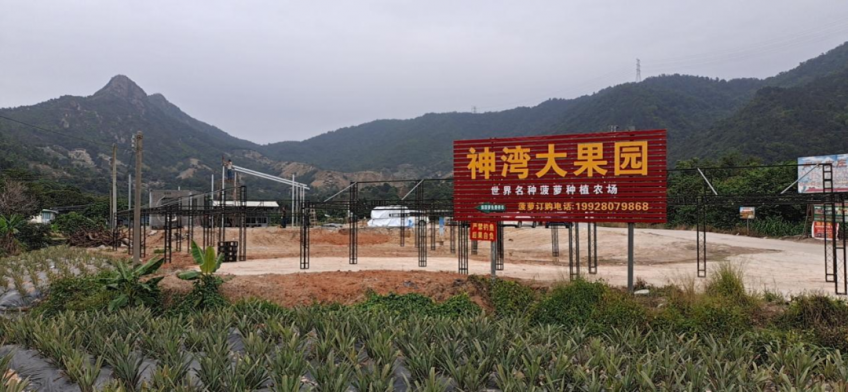 Shenwan Orchard covering an area of 60 mu grows many varieties of pineapples, including sweet pineapple, watermelon pineapple, "Lucky" pineapple, and so on.
Address: Shagangshang Valley, Shagang Village, Shenwan Town
2. Ecotourism Routes
Scenic Spot No.1: Yaji Mountain Forest Park
Yaji Mountain has peculiar shape and beautiful sceneries. Tourists can experience local agriculture practices and pick fruits here while getting away from the bustling urban life of the city.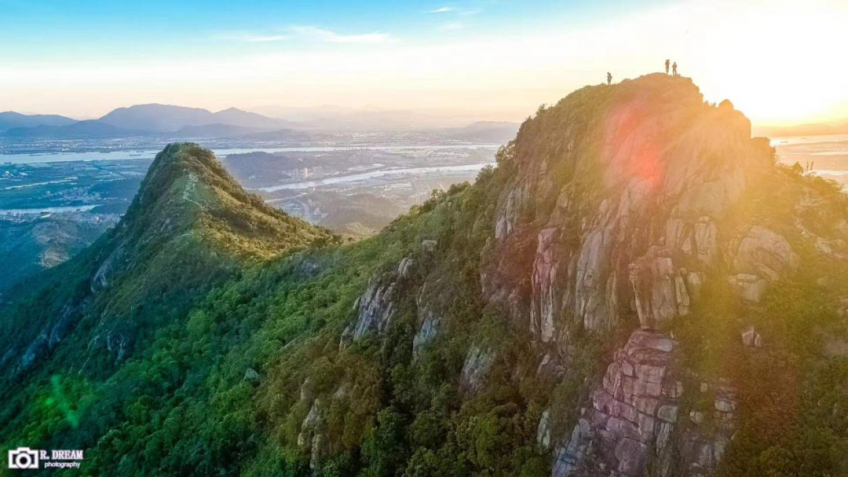 Scenic Spot No.2: Zhupai Wetland Park
Zhupai Wetland Park covers an area of 168.8 hectares, with a large mudflat embankment greenway and beautiful coastline. It is a municipal-level wetland park integrating tourism and recreation, farming, science education and sightseeing.