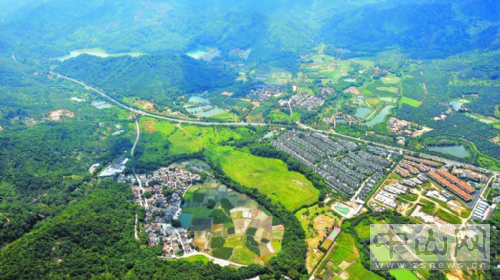 Rolling mountains in Wuguishan Town, Zhongshan's ecological protection zone.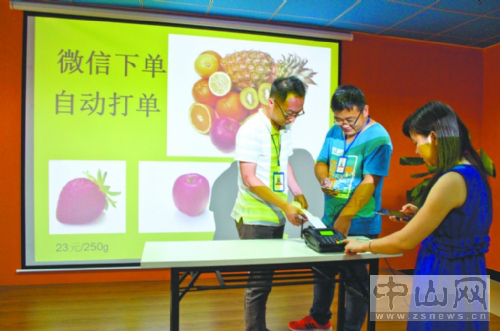 An employee of Zhongshan Electronics Valley tests a Wechat transaction equipment.
Park of Cactus,a tourist spot in Wuguishan Town.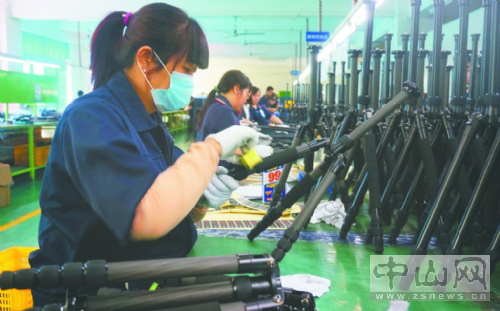 The output value of SIRUI Photographic Equipment Industry Co., Ltd.is expected to reach 1 billion Yuan in 5 years.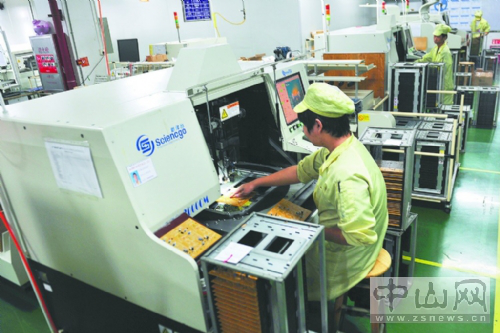 Zhongshan Litai Electronic Industry Co., Ltd., a leading audio equipment manufacturer, extends its business to manufacturing of smart toilet cap. 
Wuguishan was confirmed by Zhongshan Municipal Government as an ecological protection zone since 2005. Wuguishan has been making efforts to balance economic development and ecological protection by exploring the model of green development.