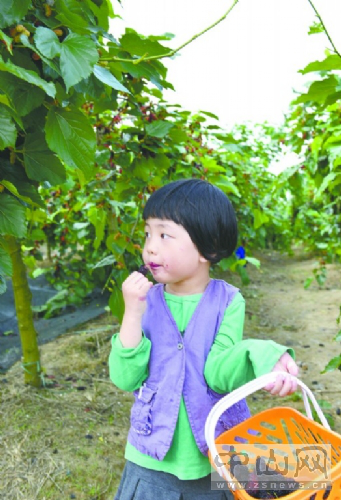 Children are enjoying themselves very much with picking and eating together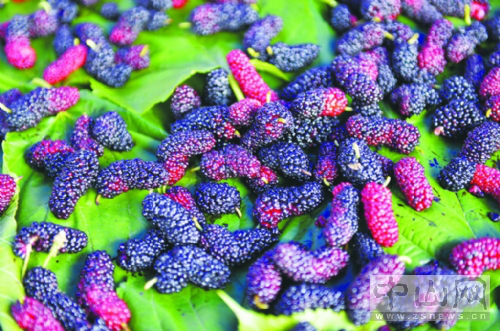 The darker the color, the sweeter the mulberries are.




People are able to watch silkworm breeding in the mulberry garden.
As weather is fine on the tomb-sweeping festival, many tourists joined the 2015 Zhongshan Mulberry Tourism Cultural Festival held in Xujing Agricultural Science and Technology Park. With an expected output of 0ver 50,000 kilograms, 140,000 mulberry trees of three species in the park attracted people in and out of Zhongshan.
??
As one of the eco-tourism resorts in Zhongshan, Xujin Agricultural Science and Technology Park covers an area of 380 mu and has planting area over 30 mu to provide people opportunities of experiencing self-planting and harvesting.