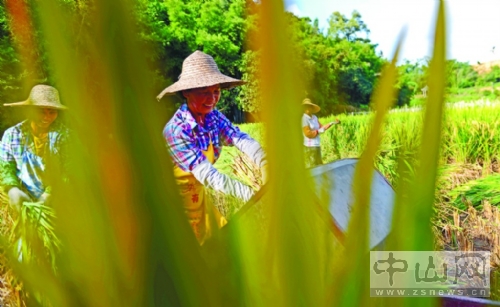 The local villagers are harvesting rice in the ecological agricultural abase in Shanzhou Village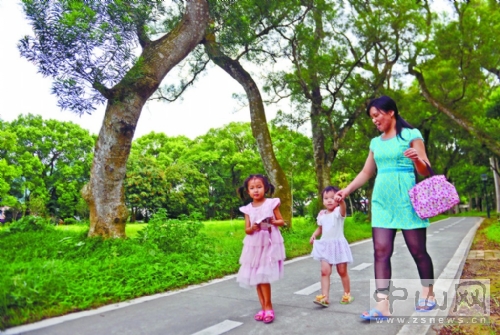 Tree-lined parks are good choice for both villagers and visitors.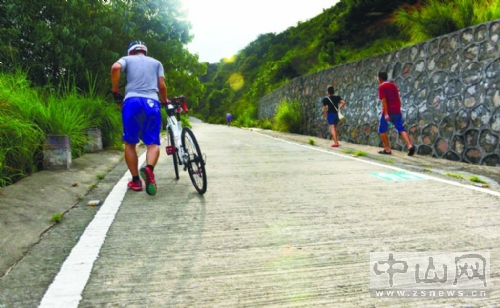 The mountain path in Guinan Village leads to the main peak of Wuguishan Mountain and becomes a good place for visitors to spend their holidays.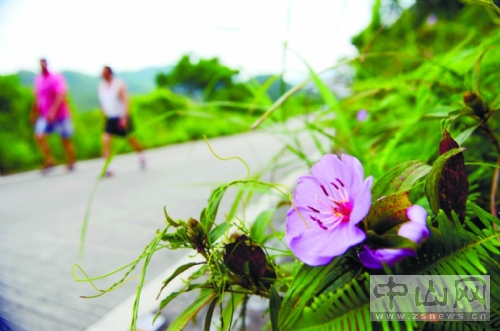 Flowers along the mountain path in Guinan Village leads to the main peak of Wuguishan Mountain.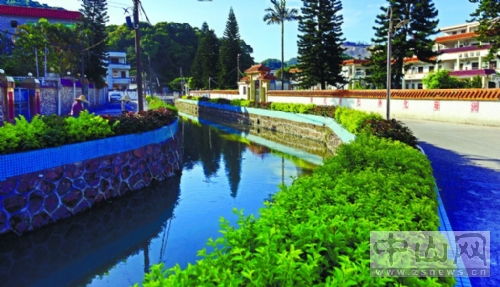 Shanzhou Village is located in Torch District, with mountains surrounding in three sides. A river runs through the village with clear water and grade shade.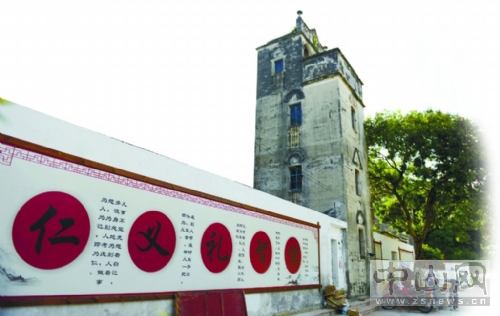 The ancient style buildings in Shanzhou Village are preserved well and reveal its culture and history after repairing.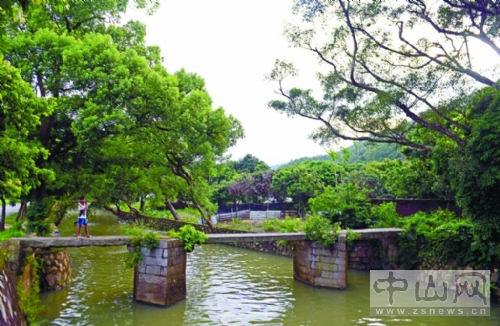 The river runs through the village and villages live by the river banks. It becomes a good choice for villagers to get water and leisure.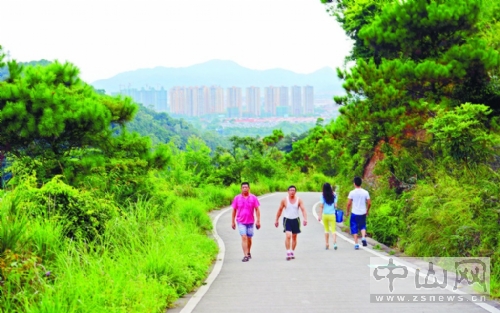 Several citizens are walking at the beginning section of the mountain path, behind of which is located an Agile residential property.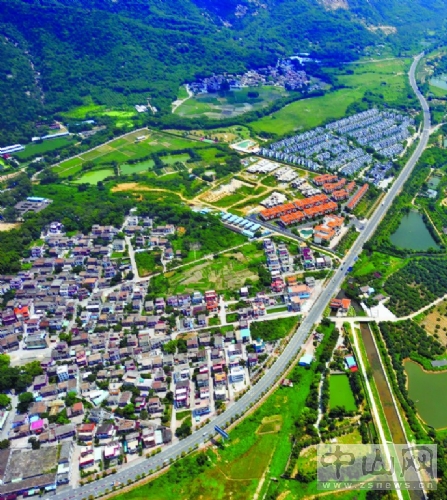 Cuishan Road runs through the village along the south of Wuguishan Mountain.

Two children are running out the fruit park of Shanzhou Village ecological Agricultural Base
.Zhongshan values ecology most and keeps investing more into environmental construction to build a good living environment. The undergoing "beautiful village project" has been invested 3 billion yuan and 1575 sub-projects have launched to improve the rural producing and living environment. Shanzhou Village in Torch District is a model project; Guinan Village of Wuguishan Mountain District is beautiful as a ancient beautiful scroll. Maxi Village is the largest natural village in Guinan and it is equipped with well-planned buildings, wide squares and bodybuilding facilities. These village scenery has become a leisure and relaxing destination for urban people.
??