Praying and taking photo in Baoen Temple.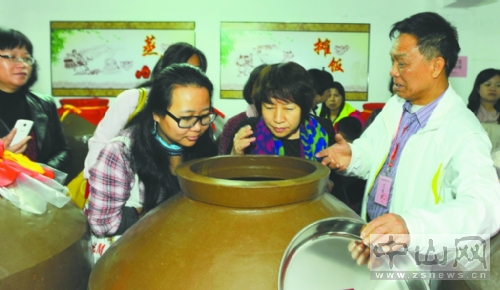 Visiting and tasting in Huangpu Guangxian Winery.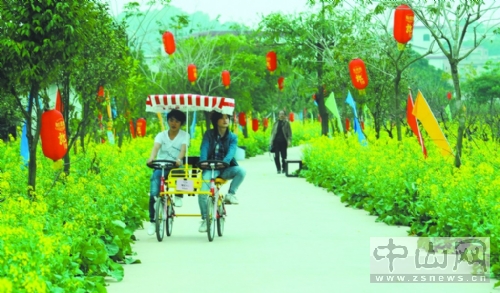 A profusion of golden rape flowers are blooming in Huangpu Haishi Relics Park to welcome the Spring.



It is a good idea to make a spring outing and breath the fresh air in the weekends in the warm March. Hosted by Zhongshan Daily Newspaper Group and Municipal Tourism Bureau, the series reporting on Traveling in Our City- Trips of towns in Zhongshan set out the second stop-Huangpu and over 100 readers take part in the one-day Huangpu Trip.
It is a wonderful traveling route for the whole family by walking along the Guangxian Tourism Zone, witnessing the world changes by times, playing and taking photo in the fields of rape flowers and peach blossoms, then visiting and tasting local wine and cured meat.