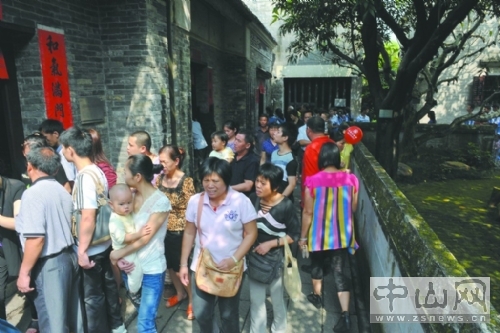 During the National Day holiday, numerous tourists visited Dr. Sun Yat-sen's former residence.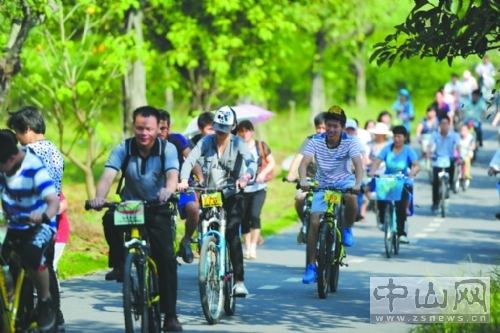 The green way along Jingzhong Reservoir is full of people.
On Oct. 1, the opening of Xingzhong Plaza attracted a large number of visitors. In the crowd, a group of tourists with traveling caps were eye-catching. They were participants of the "Shiqi Tour" program, which aims at boosting Zhongshan's tourism. During the National Day holiday, Zhongshan's hotel occupancy rate exceeded 90%.