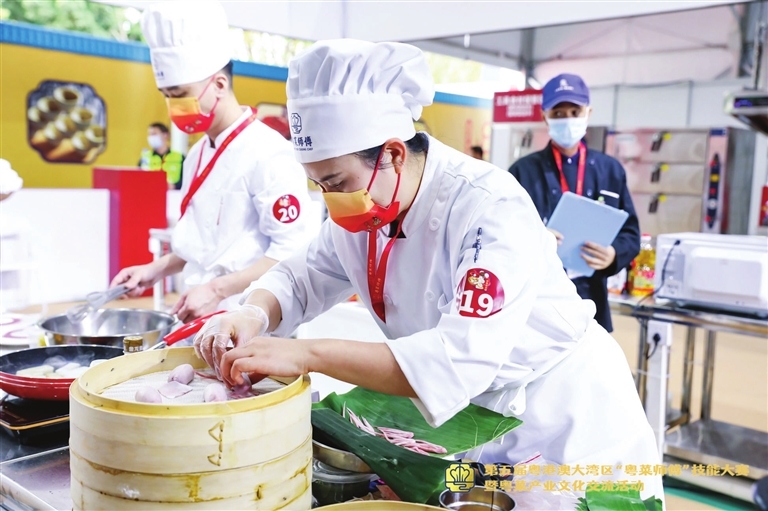 The 5th GBA "Cantonese Cuisine Chef" Skills Competition & Cantonese Cuisine Cultural Exchange recently concluded. Six outstanding chefs representing Zhongshan won a third prize and 4 merit prizes.
This event brought together a total of 25 teams from the Greater Bay Area and surrounding cities inside and outside Guangdong, with 140 chefs and masters participating.
A live streaming sales pavilion was set up, where Zhongshan showcased its distinctive dishes and products including Shiqi squabs, Shenwan pineapples and pre-made crispy grass carps.