With the Chinese New Year around the corner, the streets in Zhongshan have been decorated with lanterns and streamers, showing a full festive atmosphere. The people of Zhongshan, who had spent a busy year, were integrating their passion for the Spring Festival into traditional delicacies - a strong flavor of the Chinese New Year.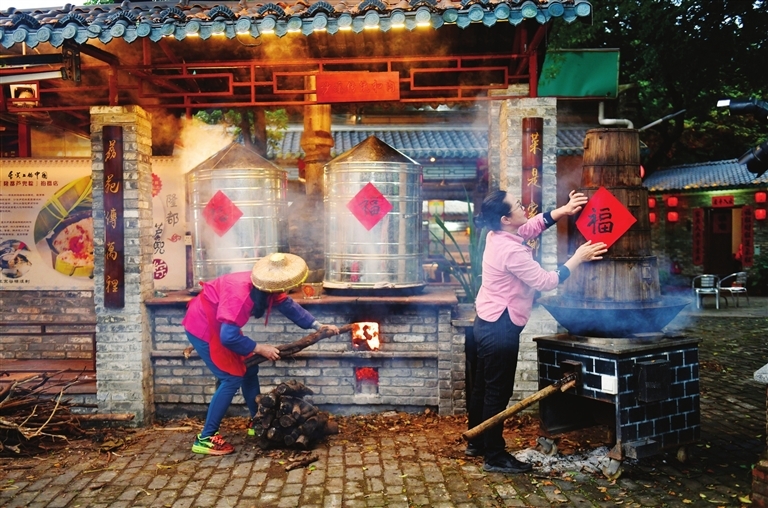 On January 13, in Shaxi's Liyuan Longdu Restaurant, smoke was curling out of the hearth steaming rice cakes.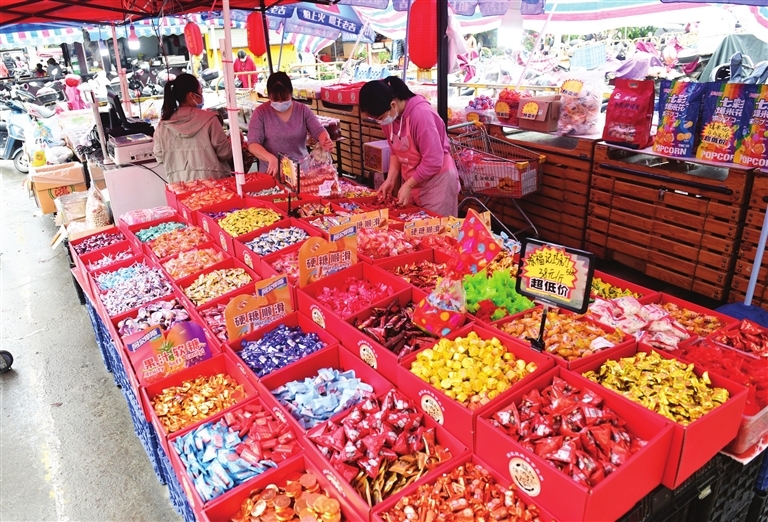 On January 12, people were buying candies in the Gangkouxu market.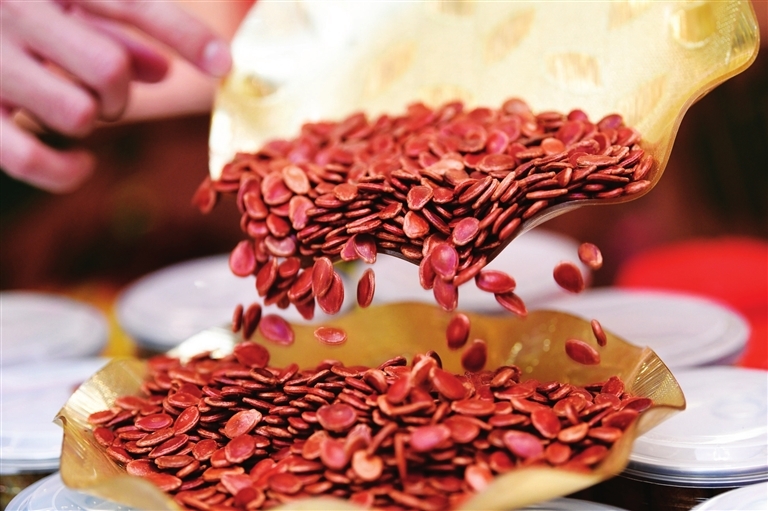 Red melon seed, signifying a prosperous life, is an indispensable snack for the Spring Festival.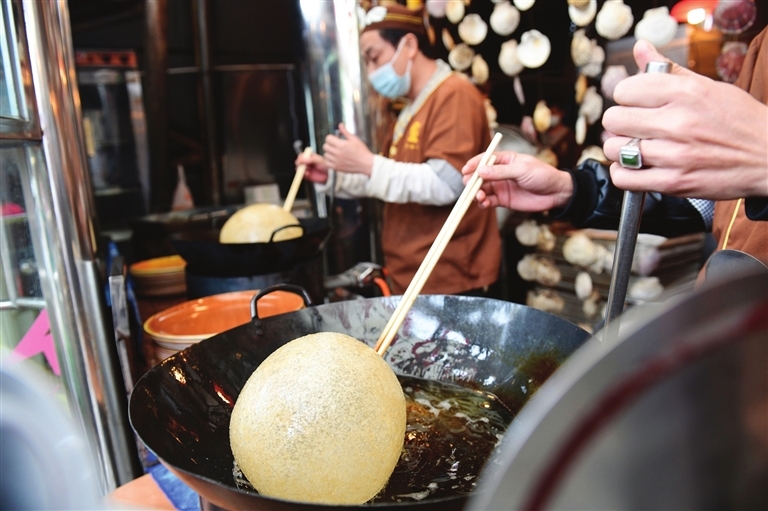 Chefs were always busy frying sesame balls before the Spring Festival.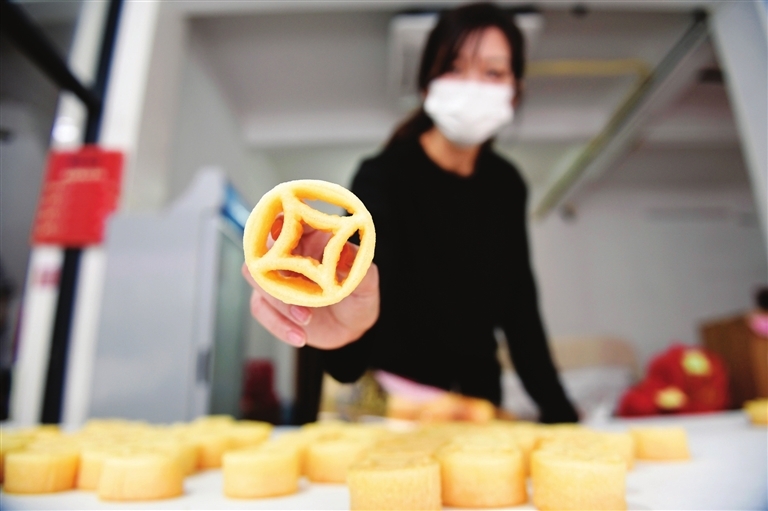 Coin-shaped fried rings symbolize an endless inflow of money.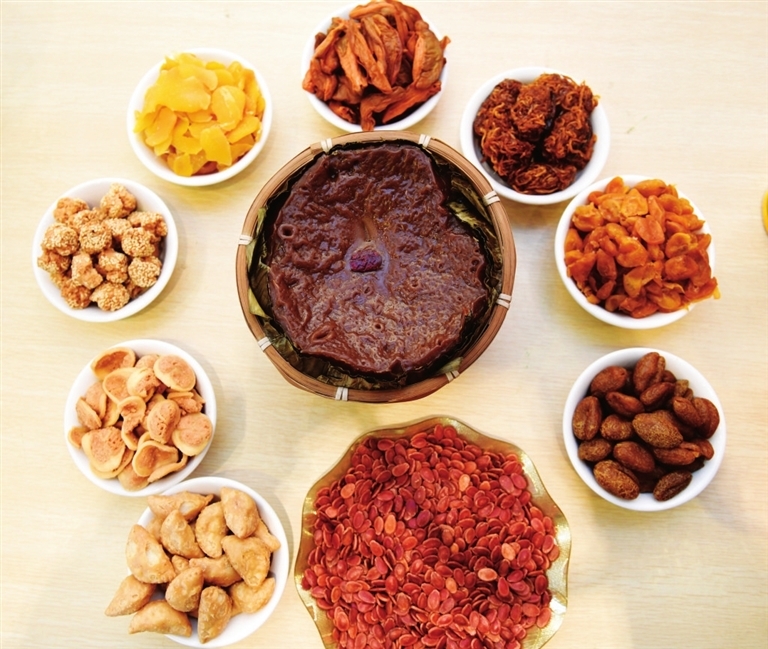 A variety of Spring Festival delicacies are the familiar taste of Zhongshan people.
Crispy triangles are festive food for Zhongshan people during the Spring Festival. [Photo/Yu Zhaoyu]