It is a colorful season in November in Zhongshan's Minzhong District. Vermilion, golden yellow, red, grey… brightly colored gambiered Canton gauze (silk product) was spread neatly on the wide lawns of the waterfront area of Xinjian Village.
Gambiered Canton gauze, a silk fabric dyed with pure vegetable dyes, is often called "soft gold" in the textile industry.
With a history of 1,700 years, gambiered Canton gauze is a cherished Chinese folk handicraft. In 2018, it was listed as a national intangible cultural heritage program.
A female worker takes full precautions against for working a long time under the sun.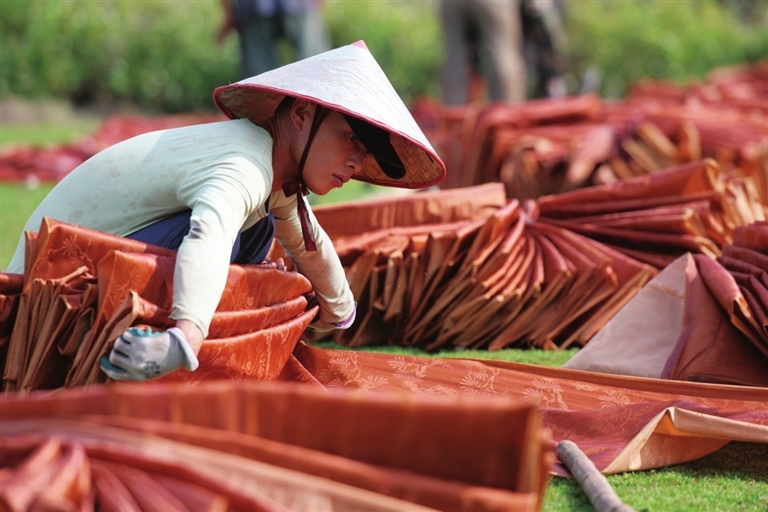 A worker folds up dried gambiered Canton gauze and sends it to the dye house for the next step.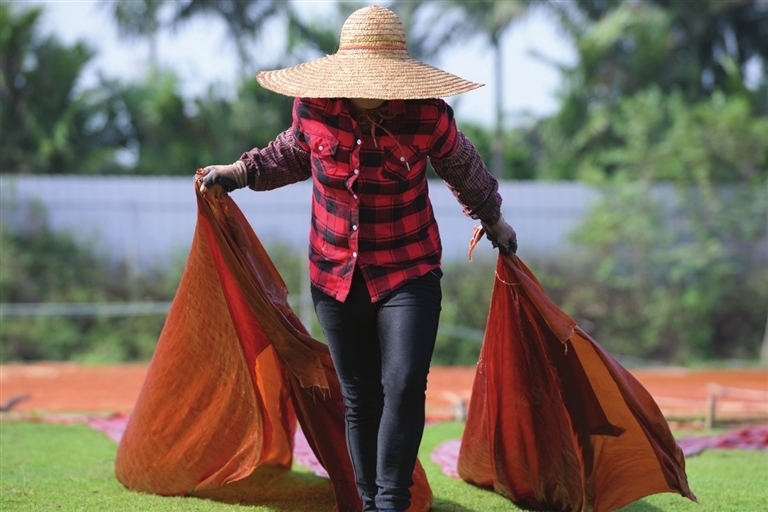 A worker drags the gambiered Canton gauze, spreading it out on the lawn.
A worker walks on a drying field.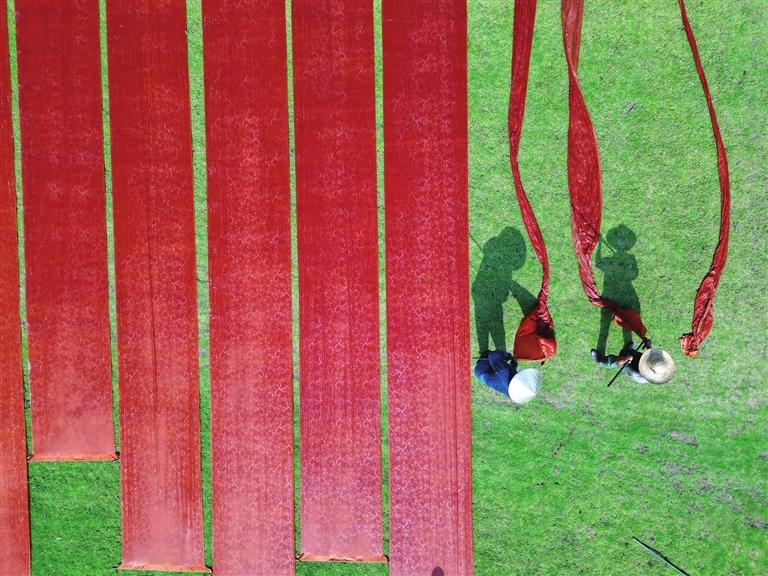 Two workers dry freshly dyed gambiered Canton gauze.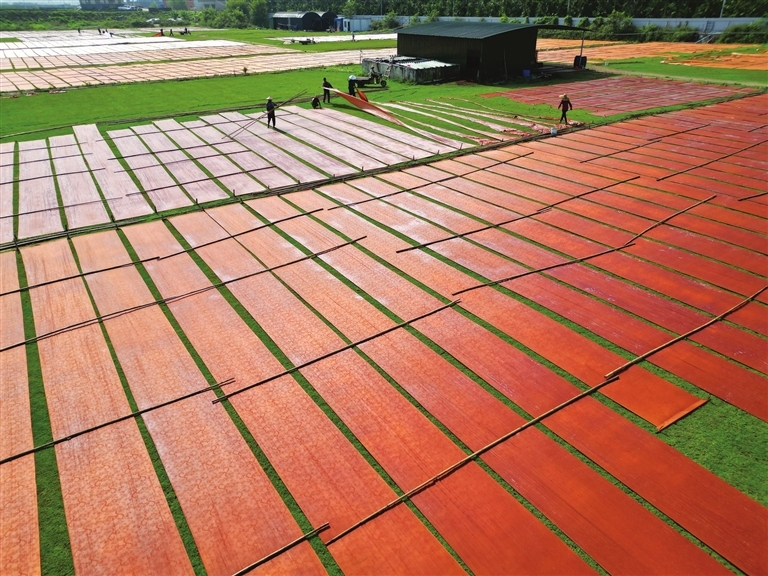 Brightly colored gambiered Canton gauze spread neatly on a wide green lawn. [Photo/Miao Xiaojian]